The official formula chapter of Birla Institute of Technology Mesra,my alma mater. This prestigious team is where I caught a break to stretch my creative muscles. I worked with them for 2 years, during which i made my best strides forward in graphic design.
A redesigned logo for the new campaign when the team decided to opt for a clean slate our final year. The logo was modeled to represent the racing spirit of the team.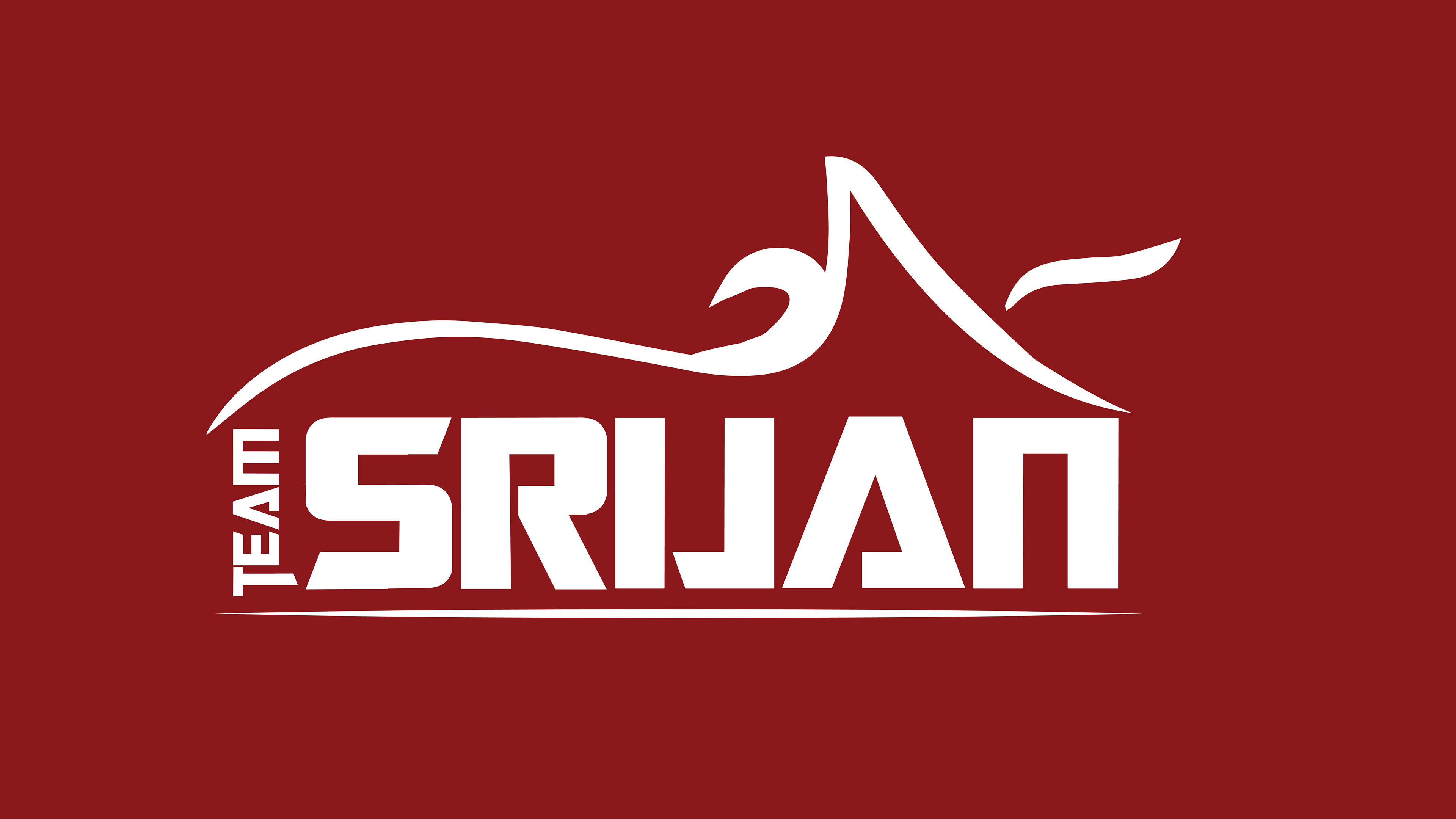 A brochure that boasts the teams exemplary skills through the years, for the purpose of garnering sponsors. It was designed to showcase the dexterity and adroitness of the members as well key features of their new car.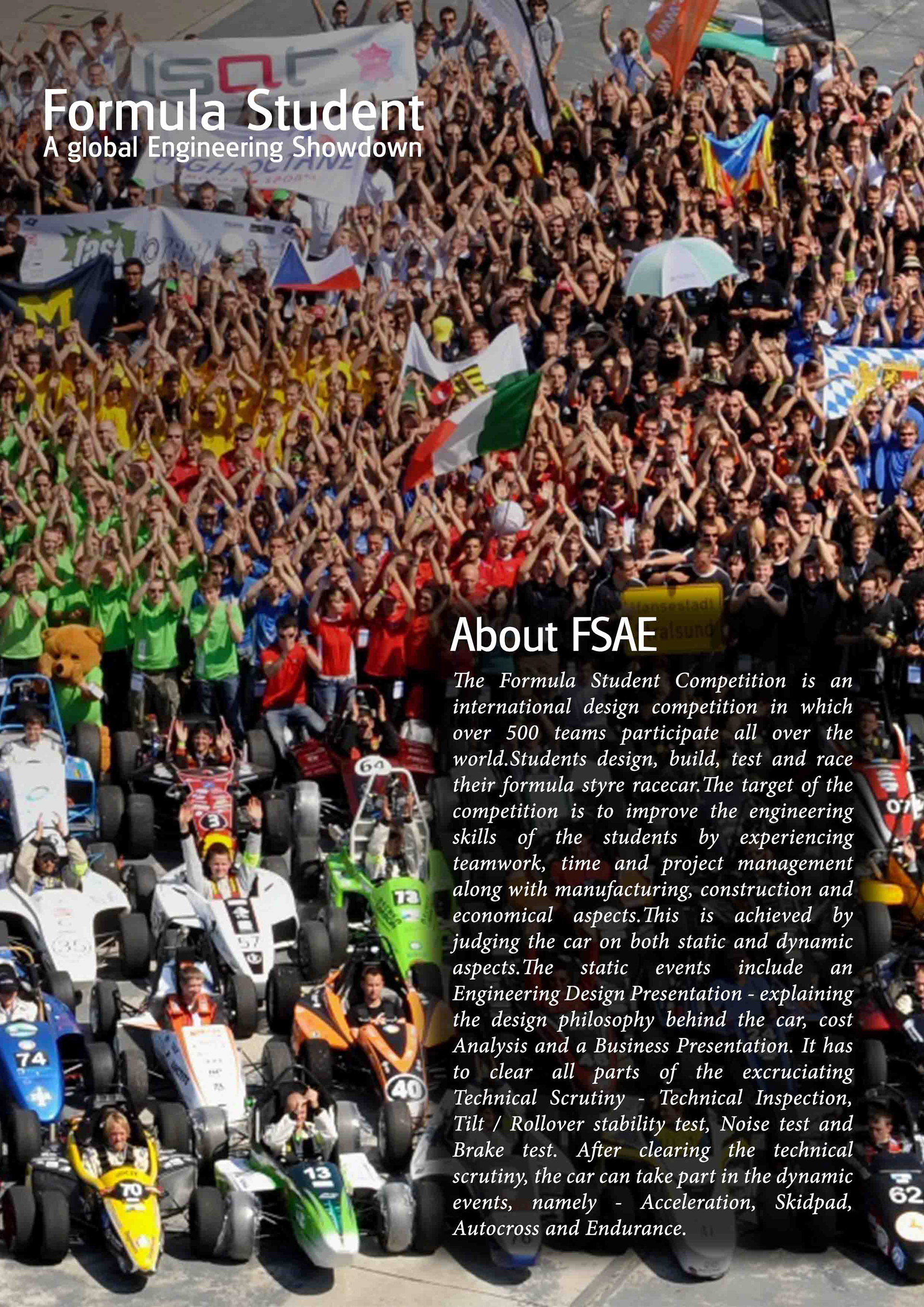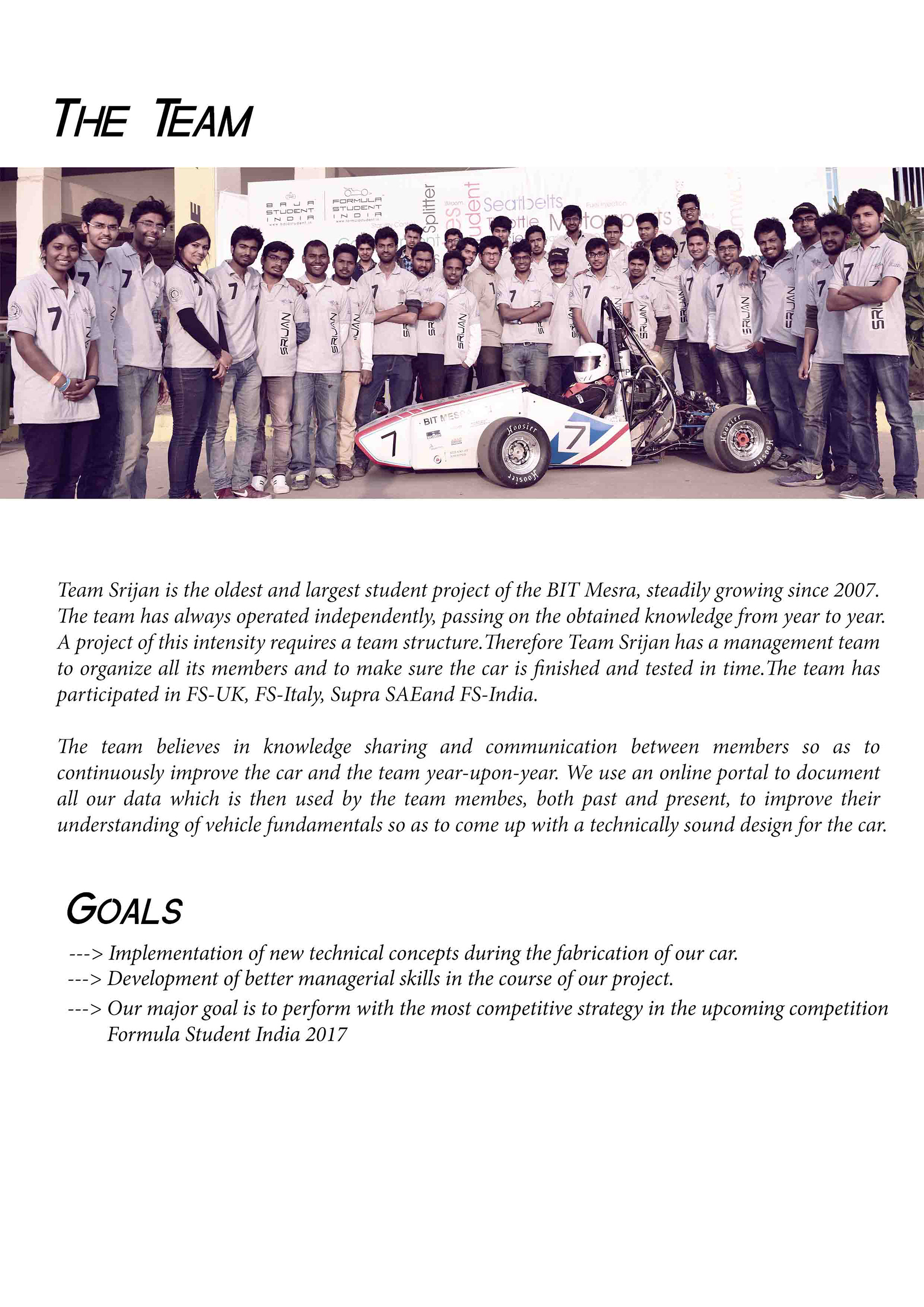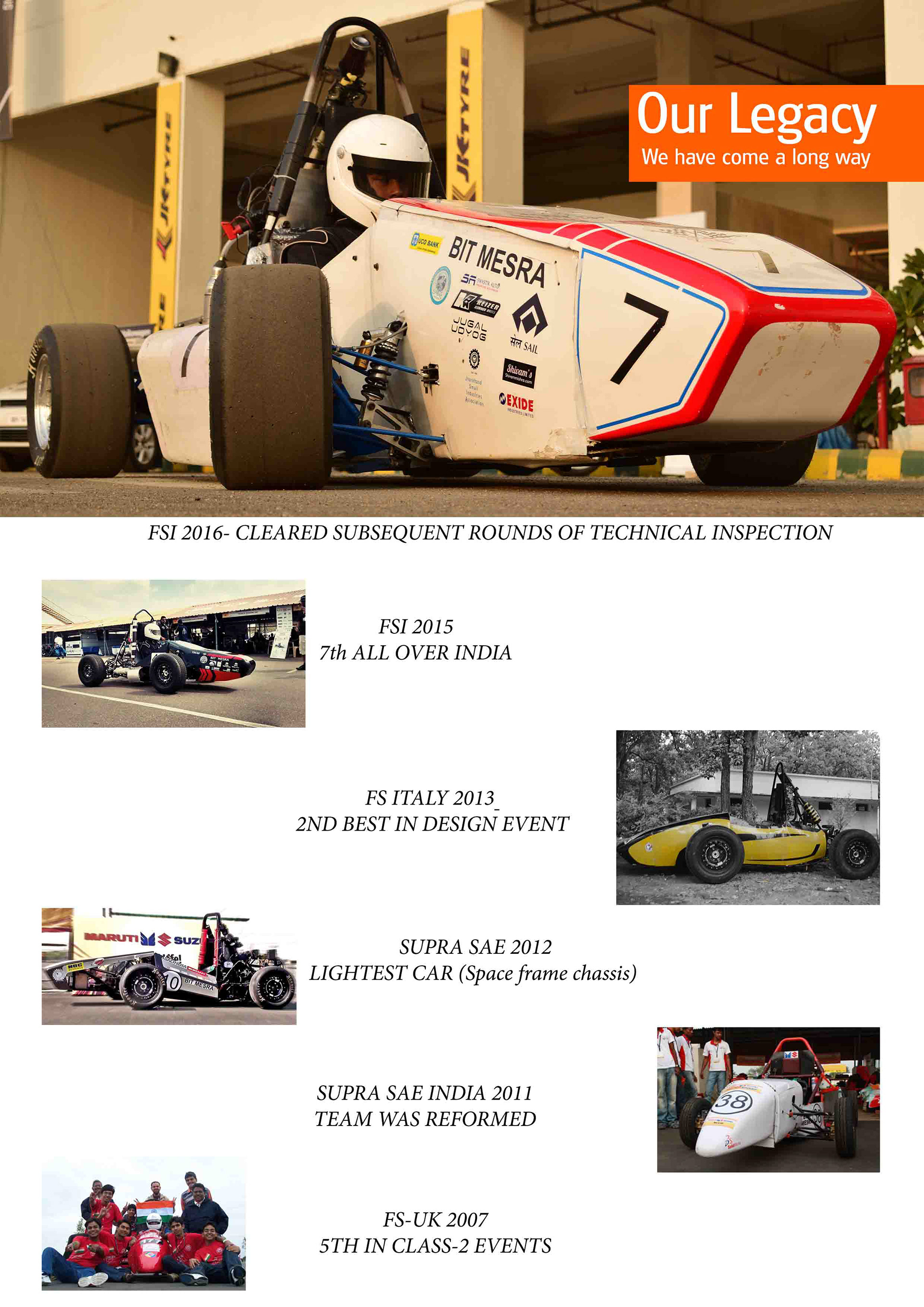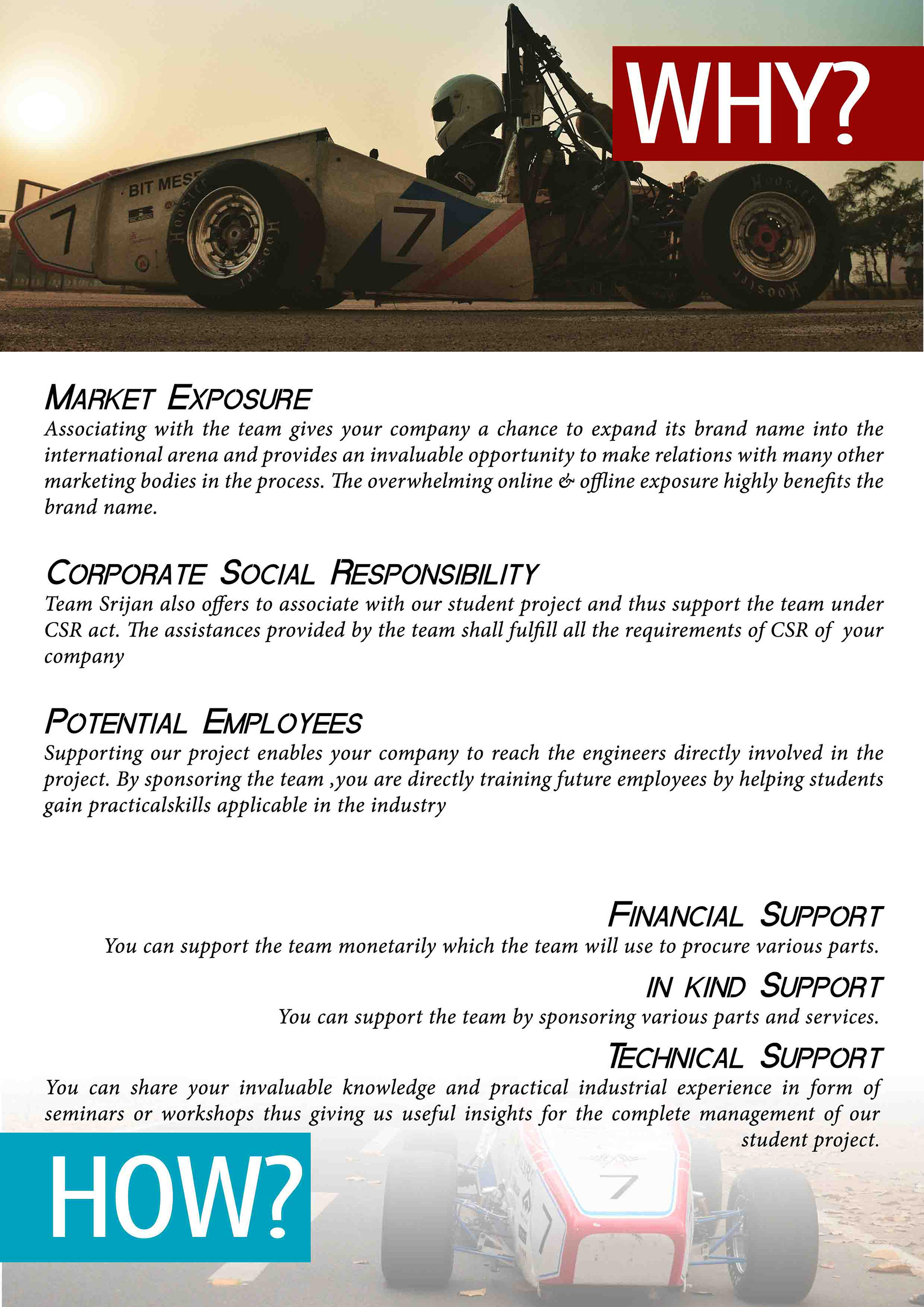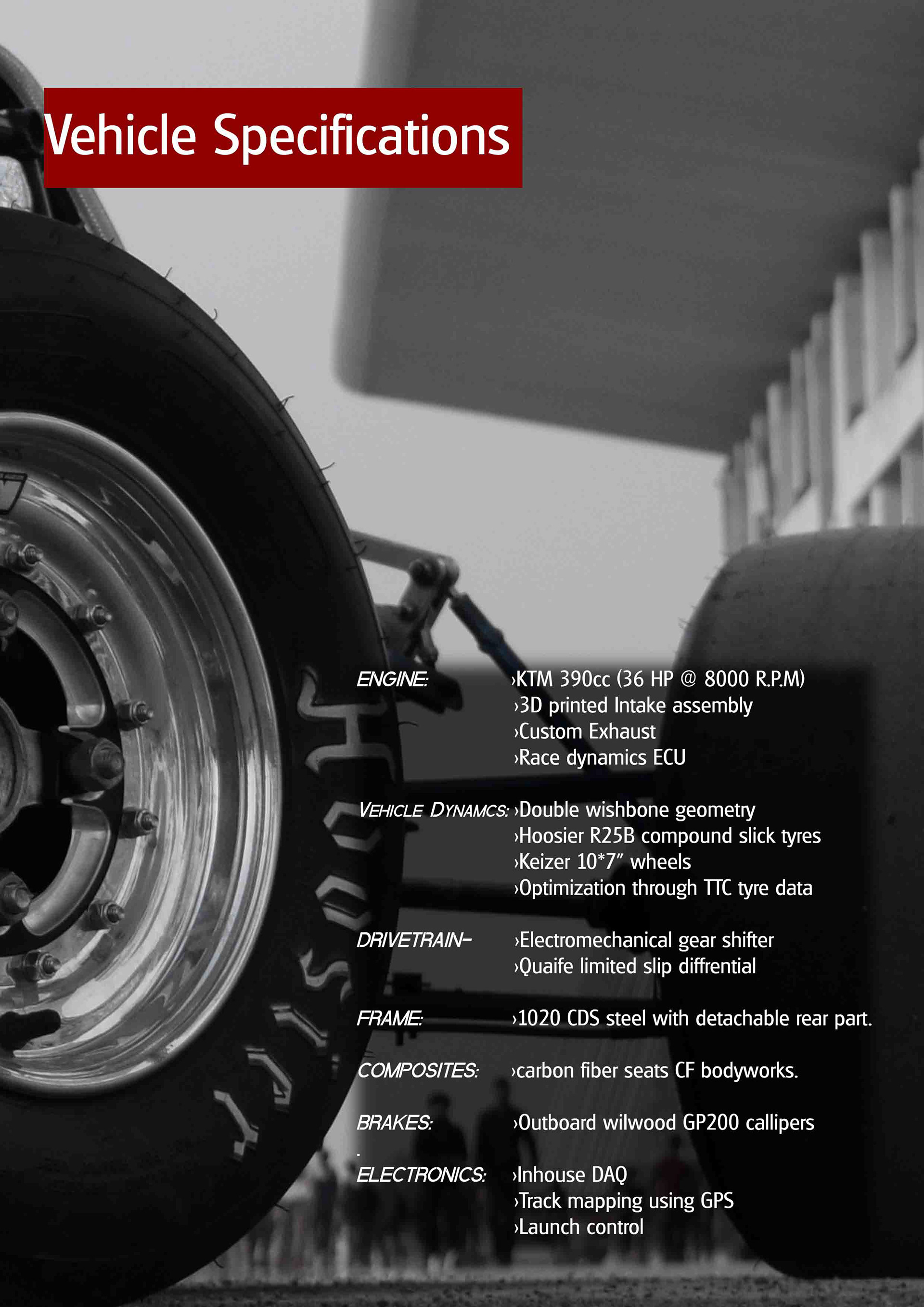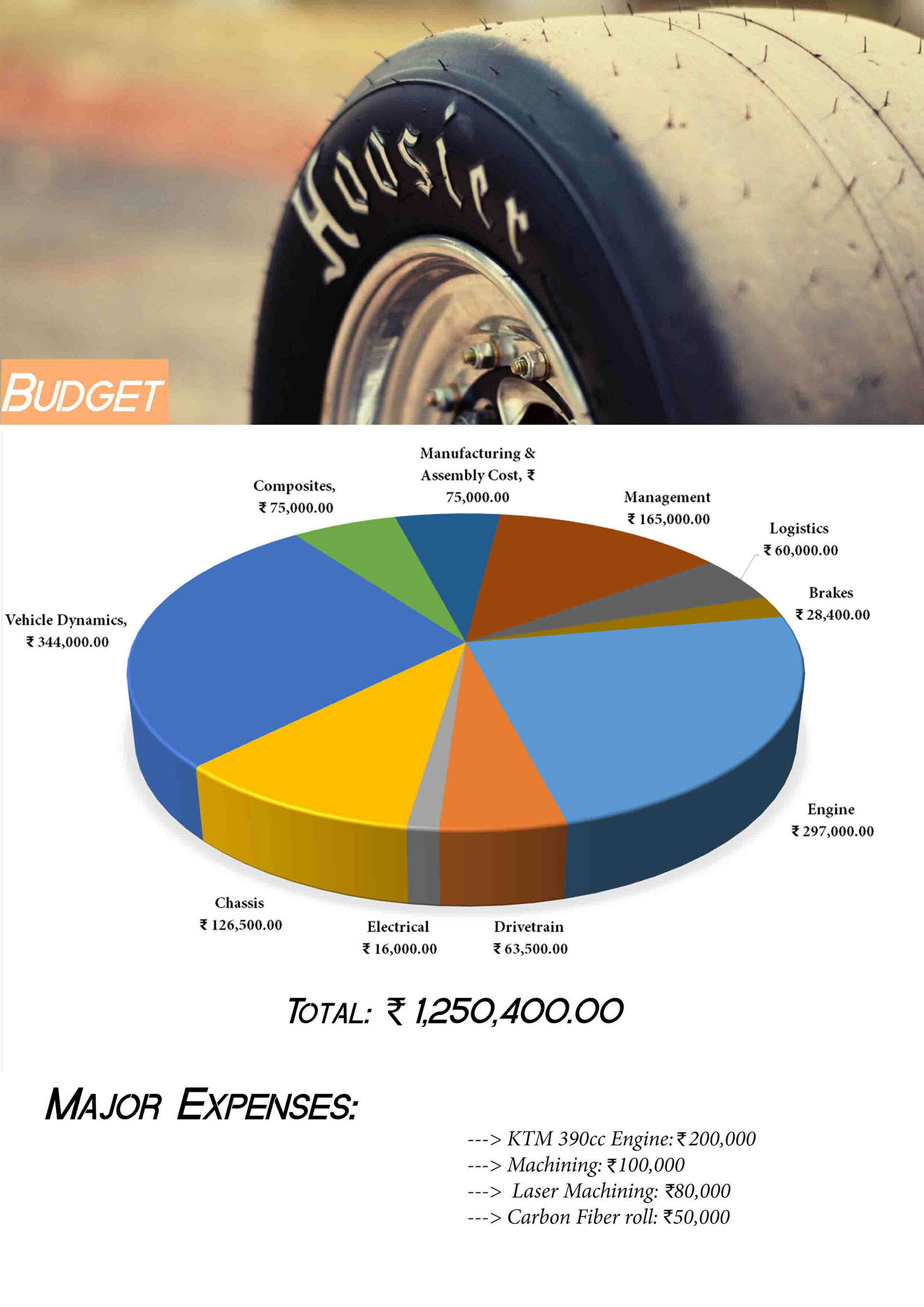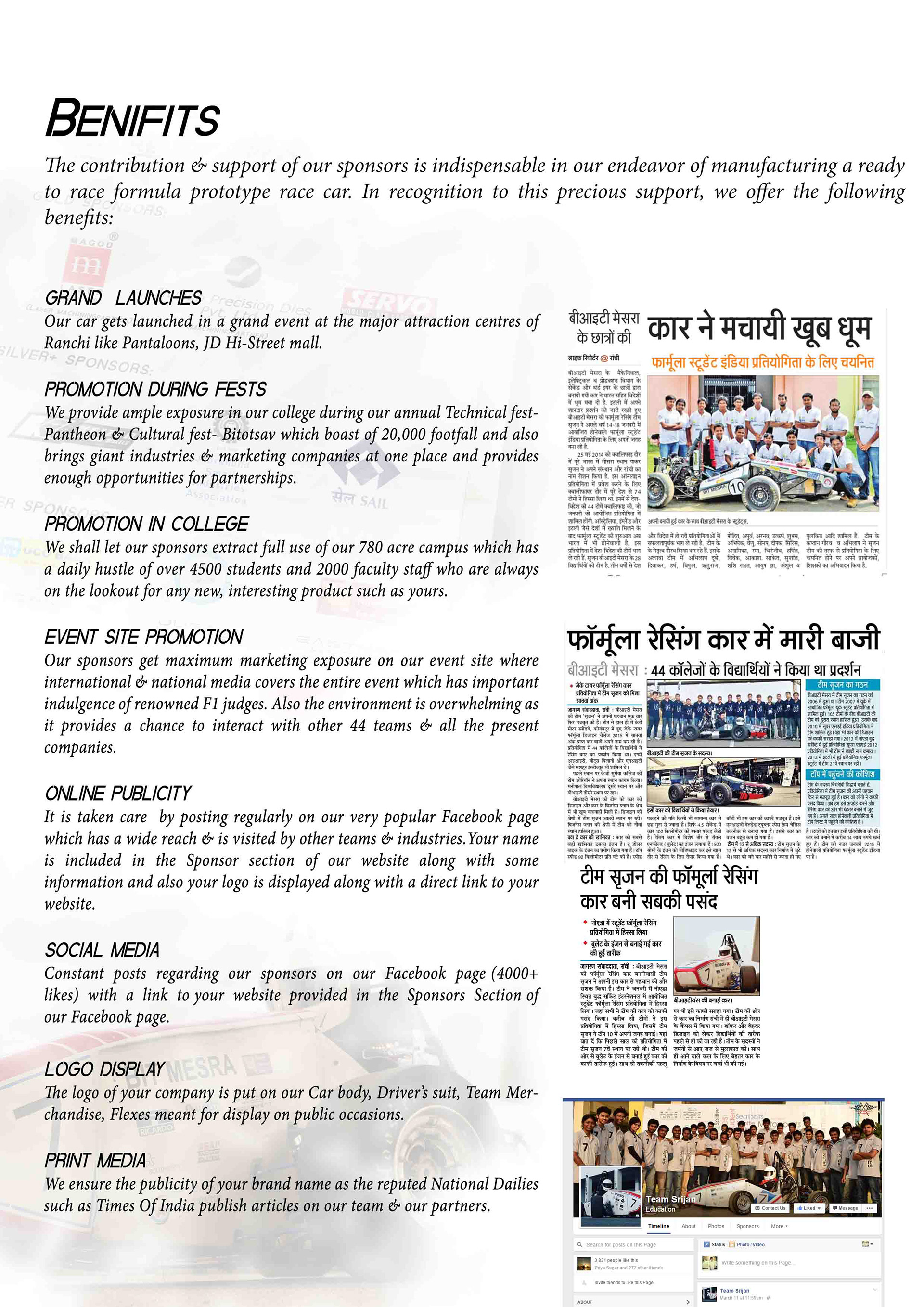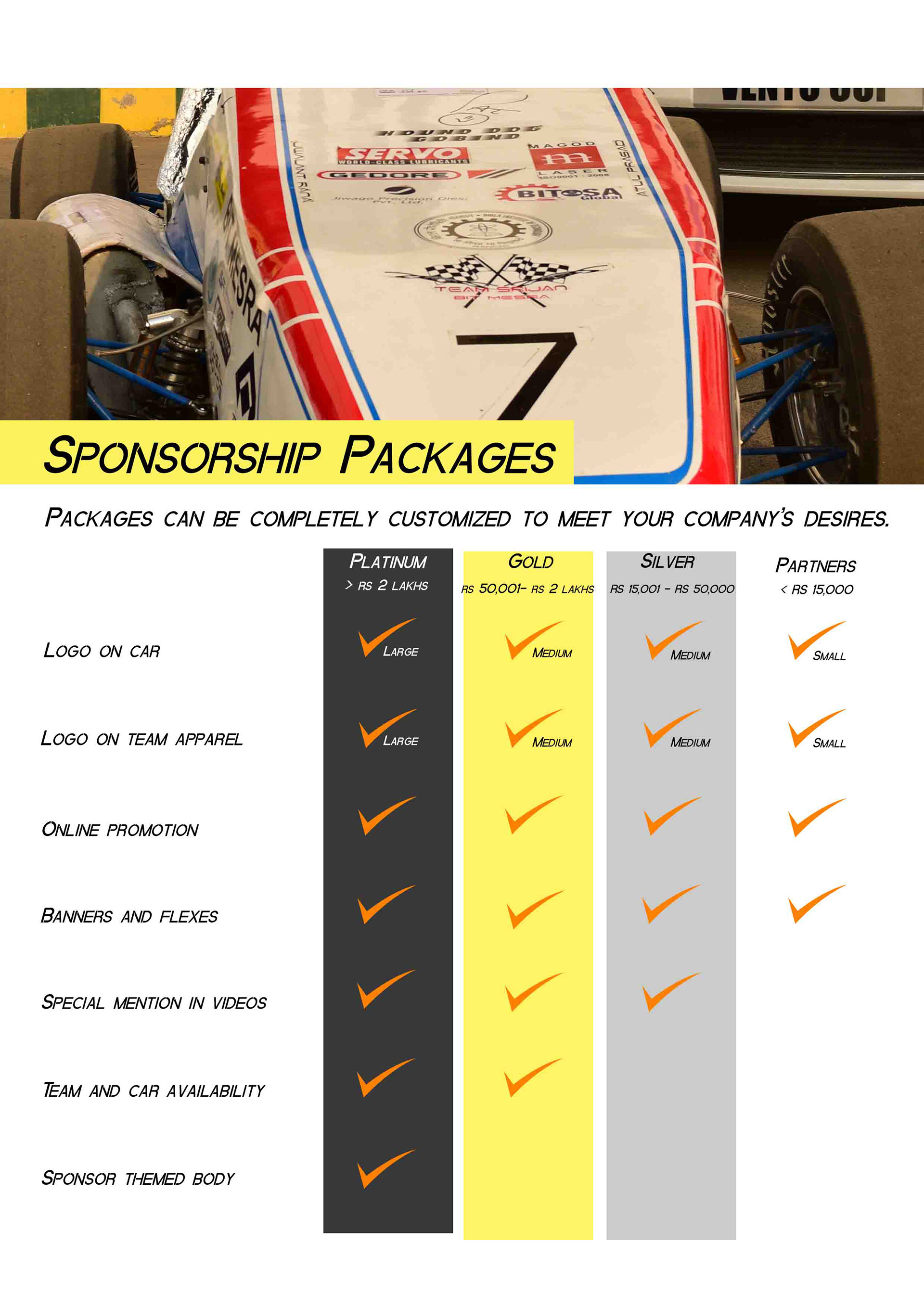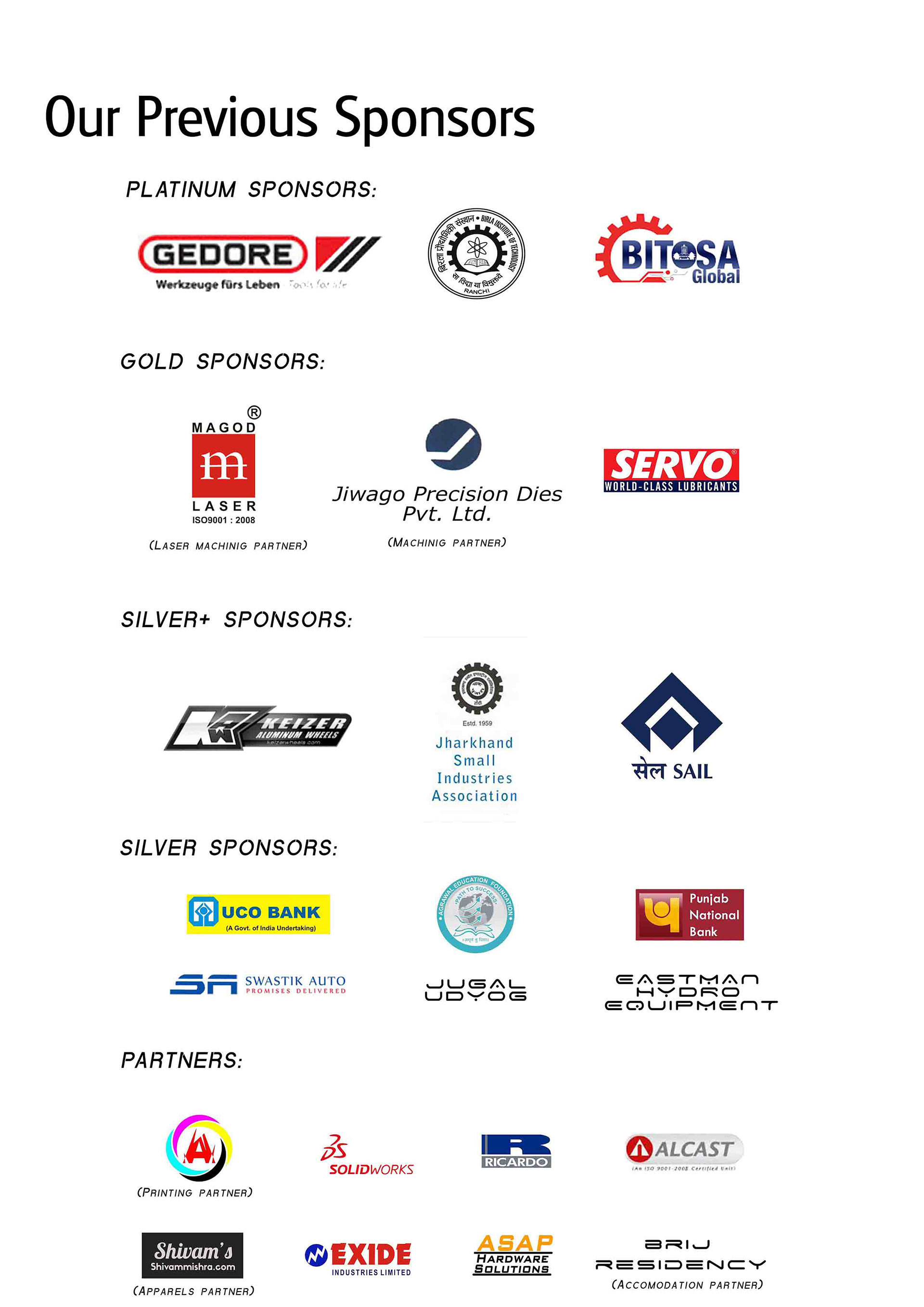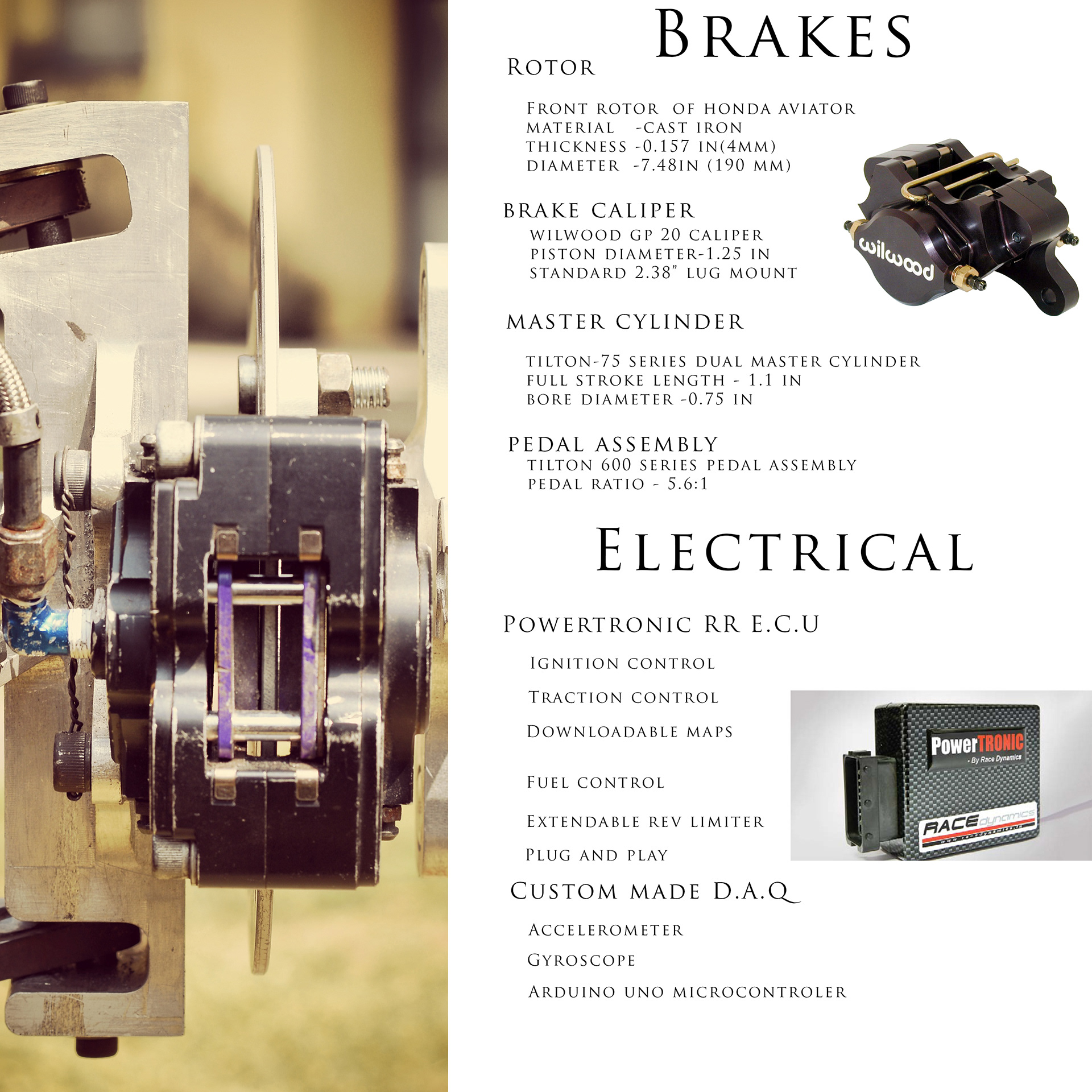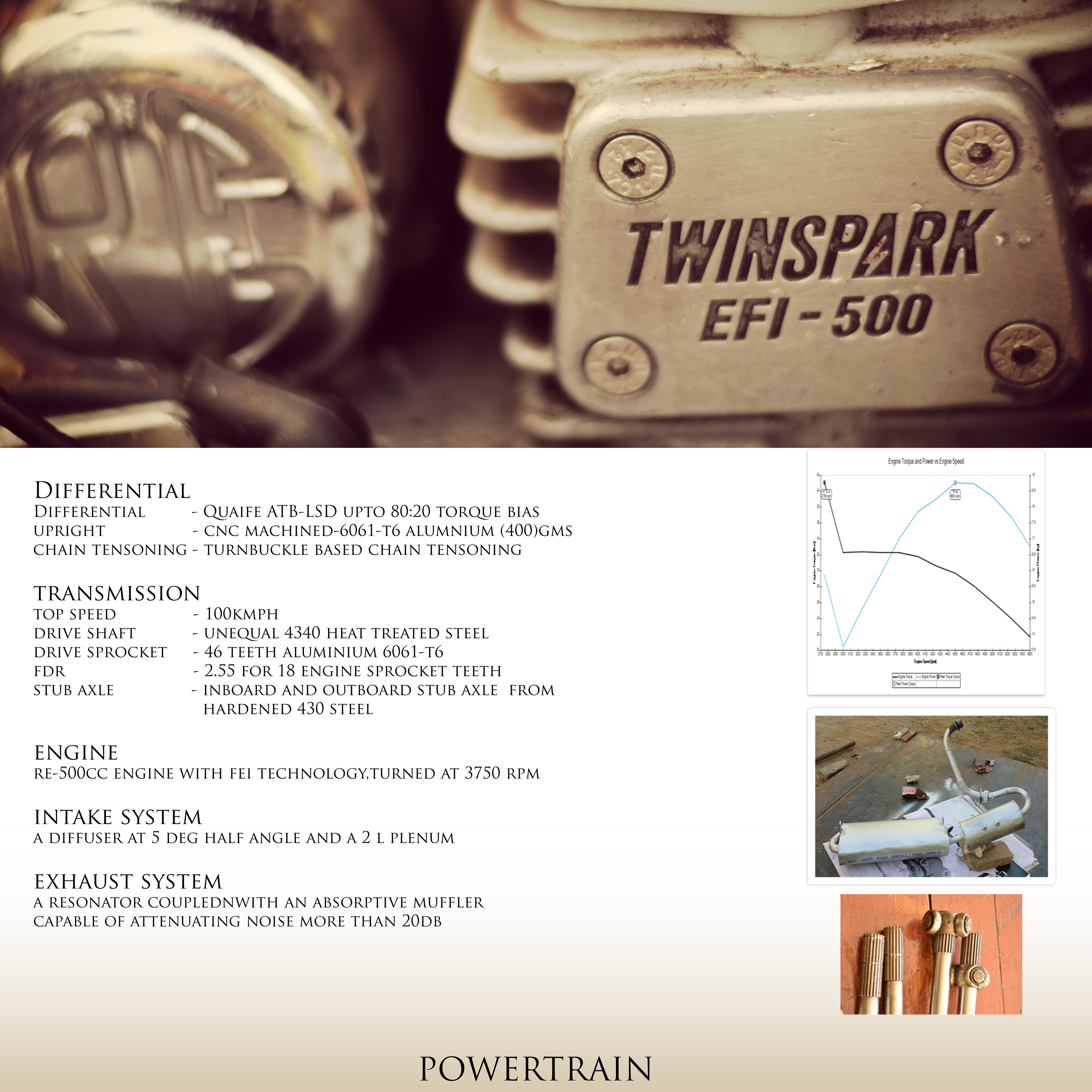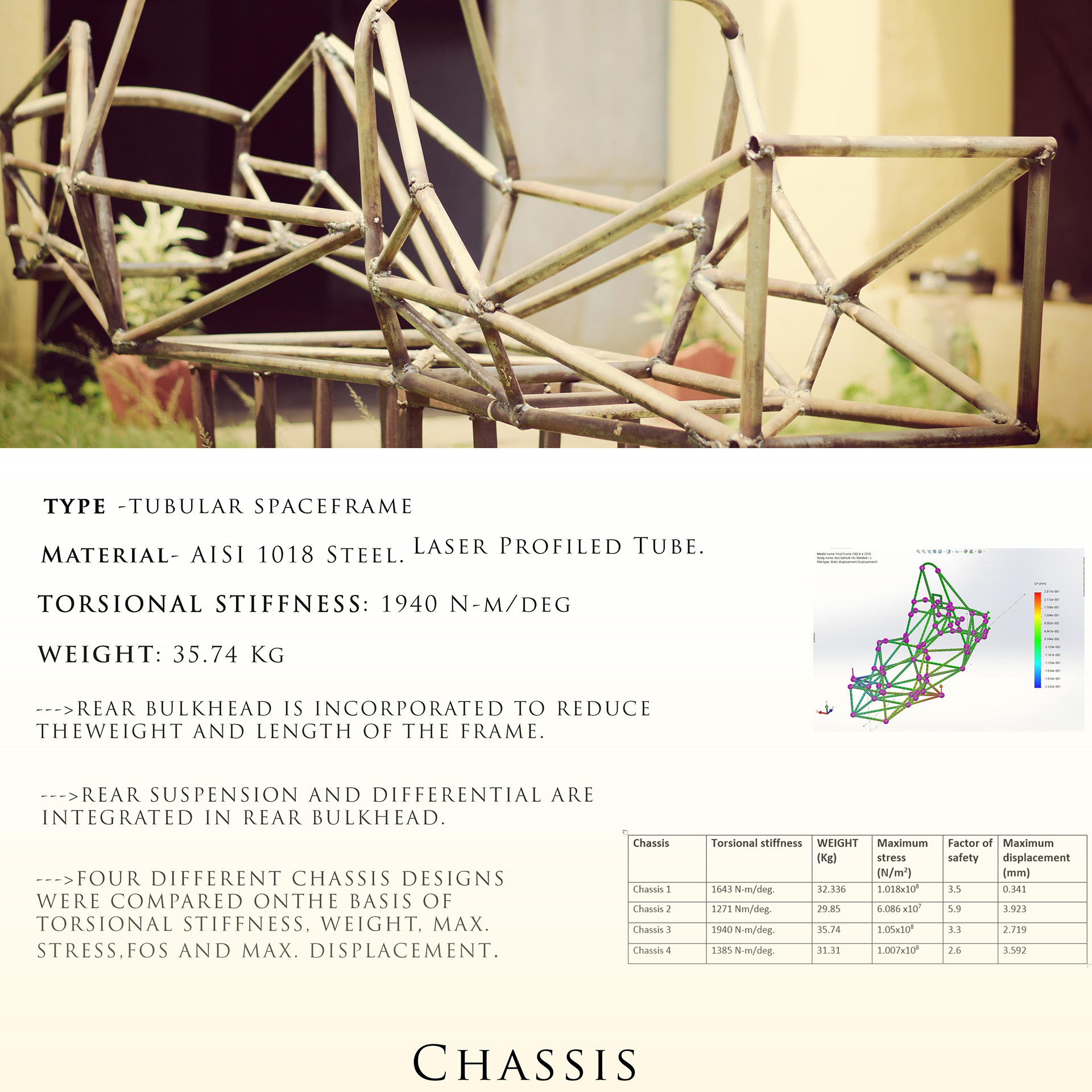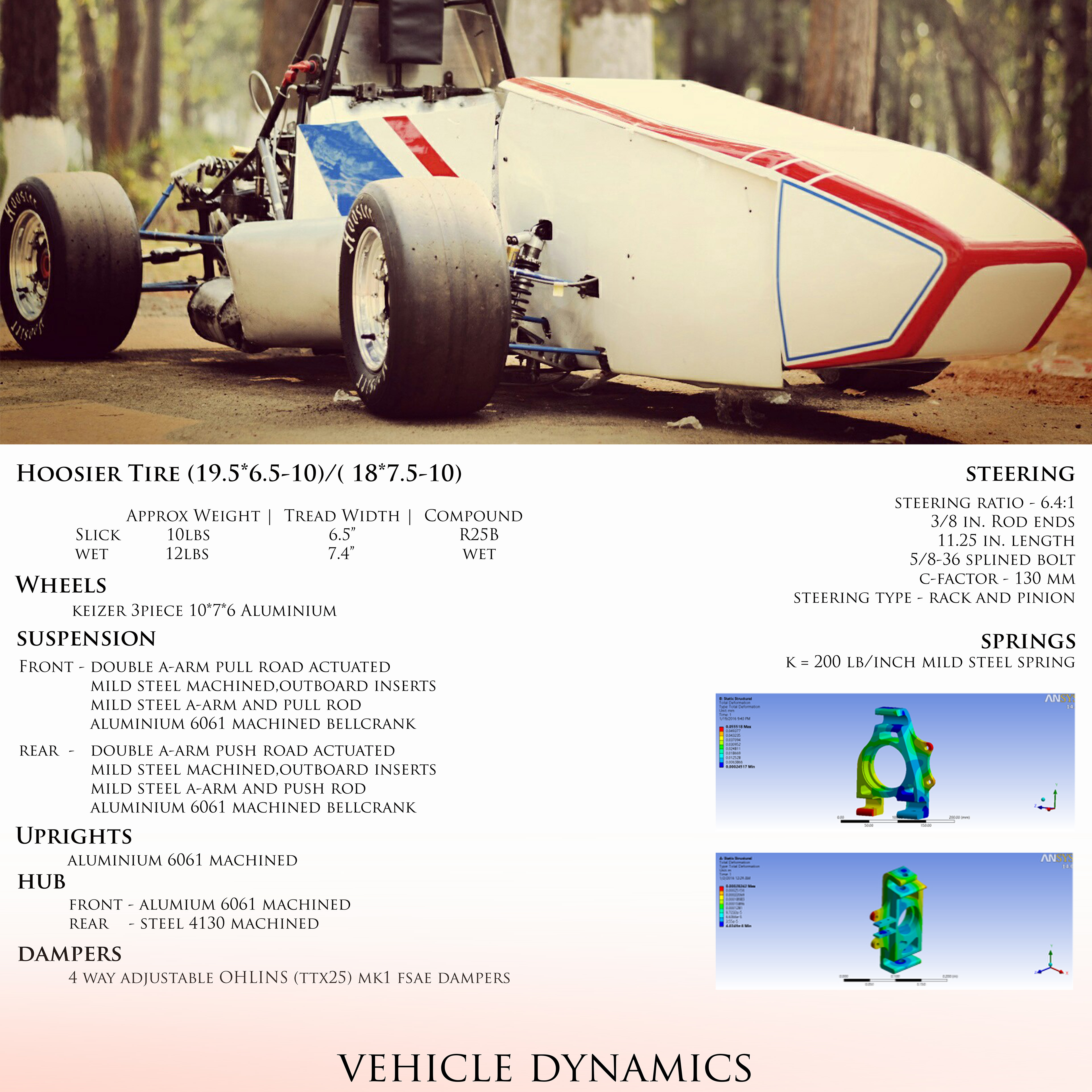 The Design of the flex's which gave out the detailed information of our car.
My work extended to the design of calendars for the team members. The layout was made keeping in mind the general morale of passionate automobile engineers and designers.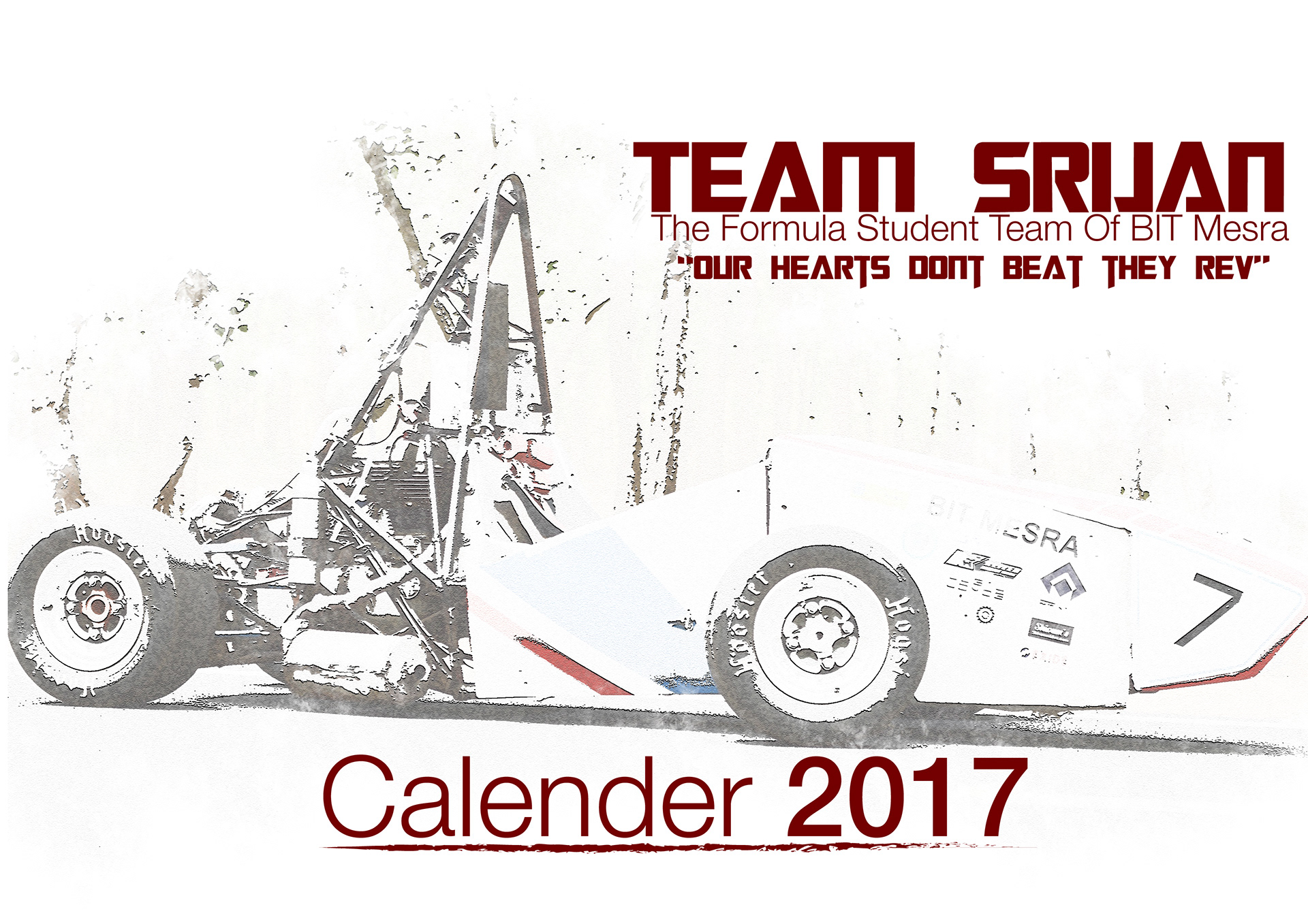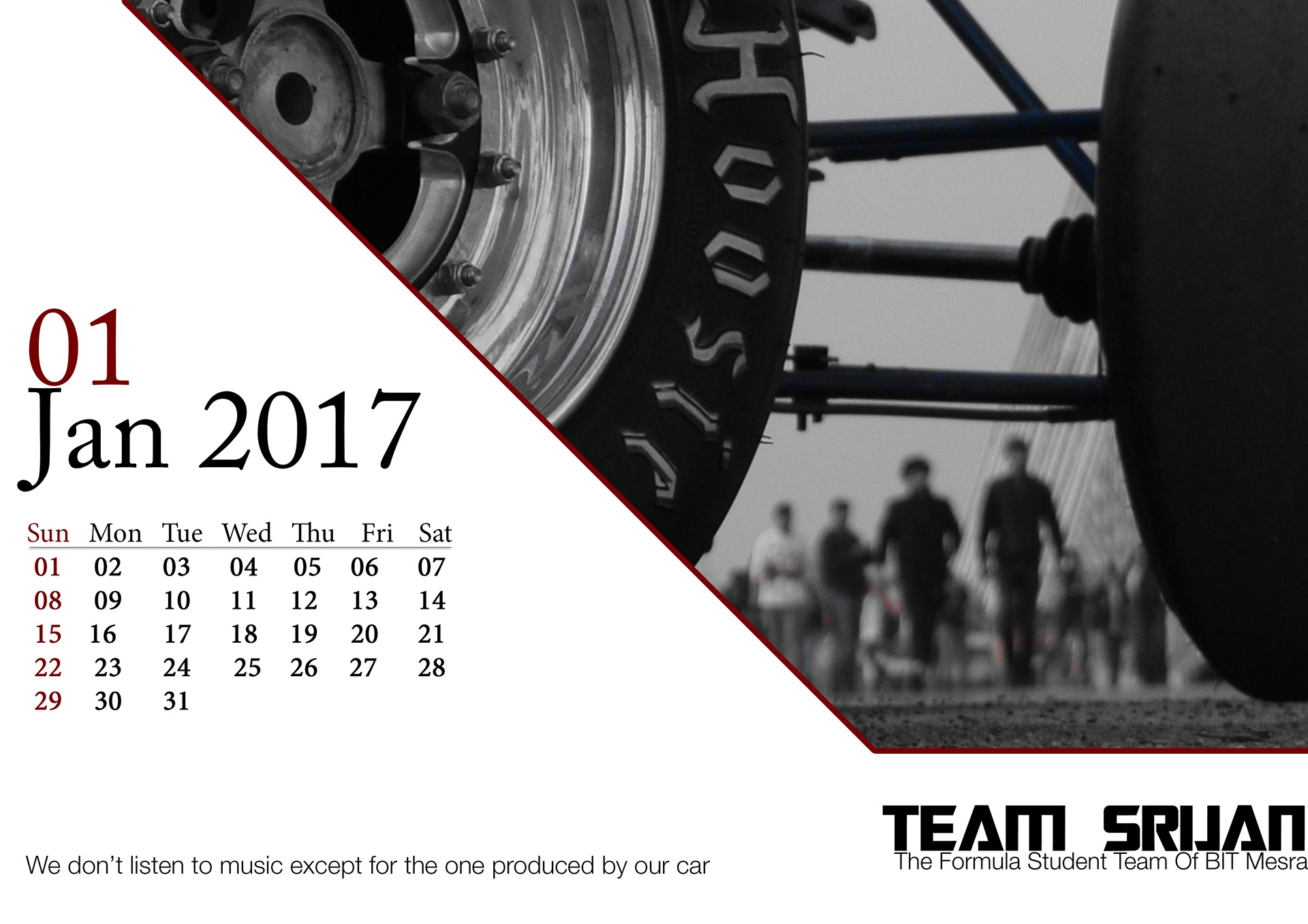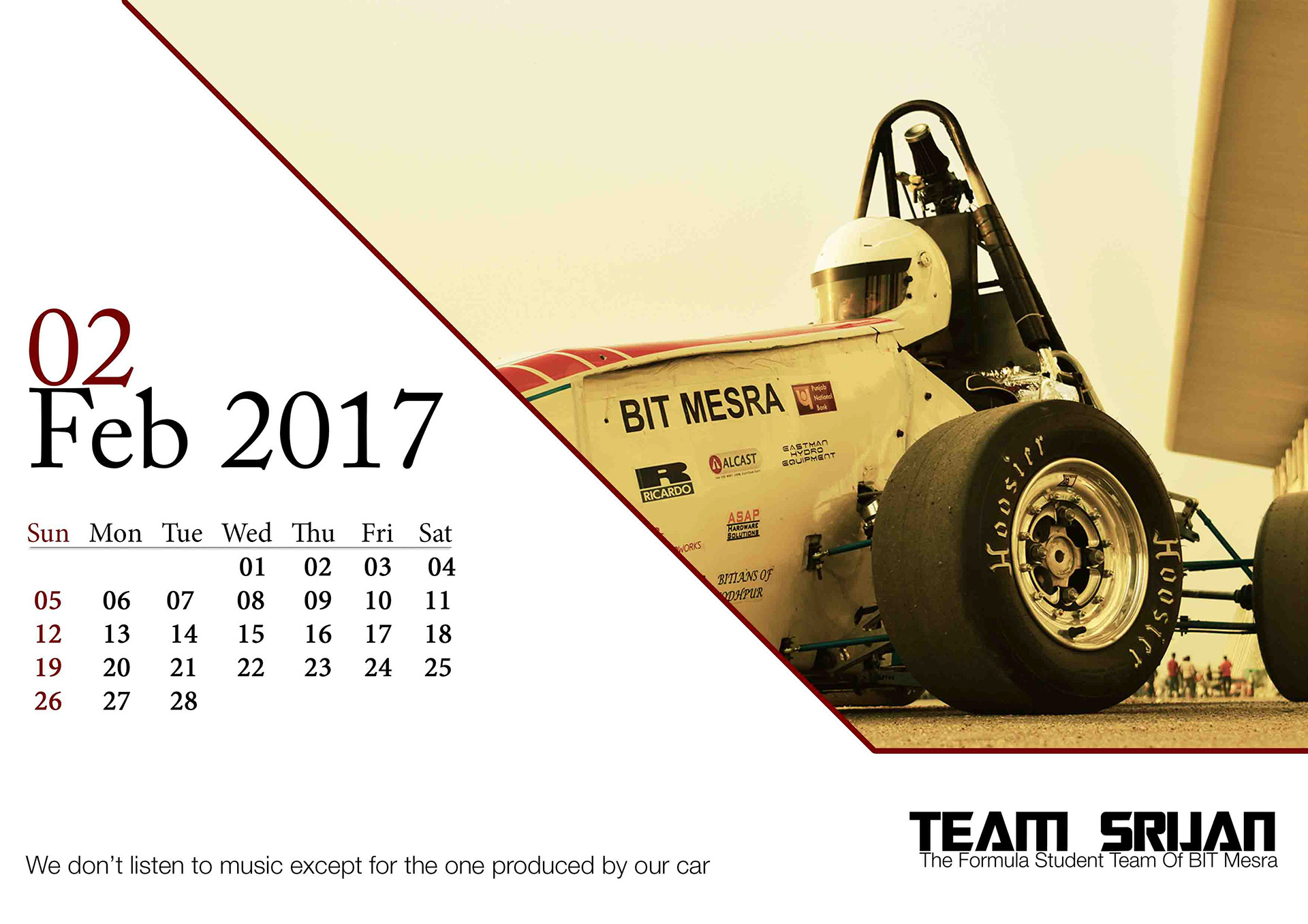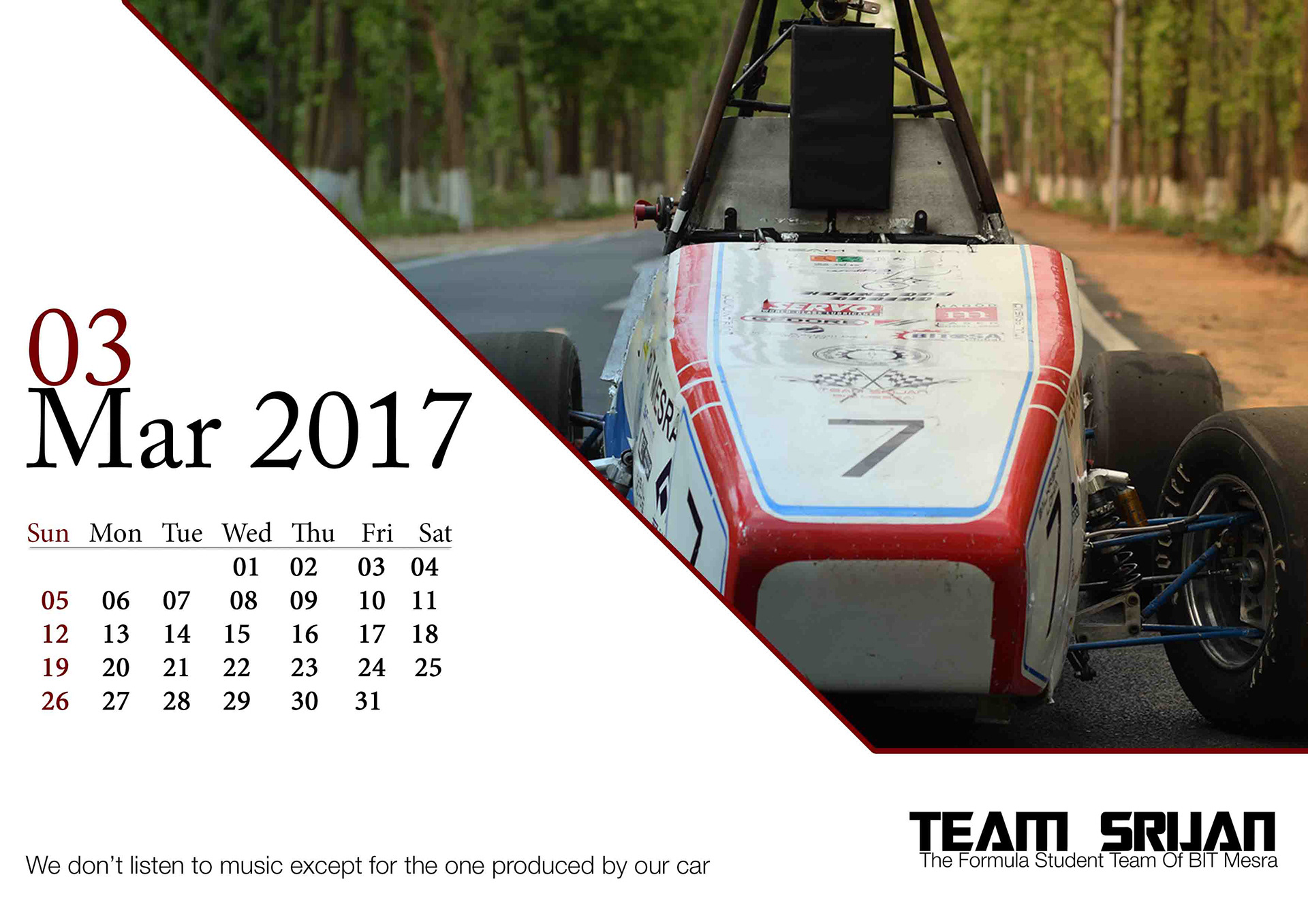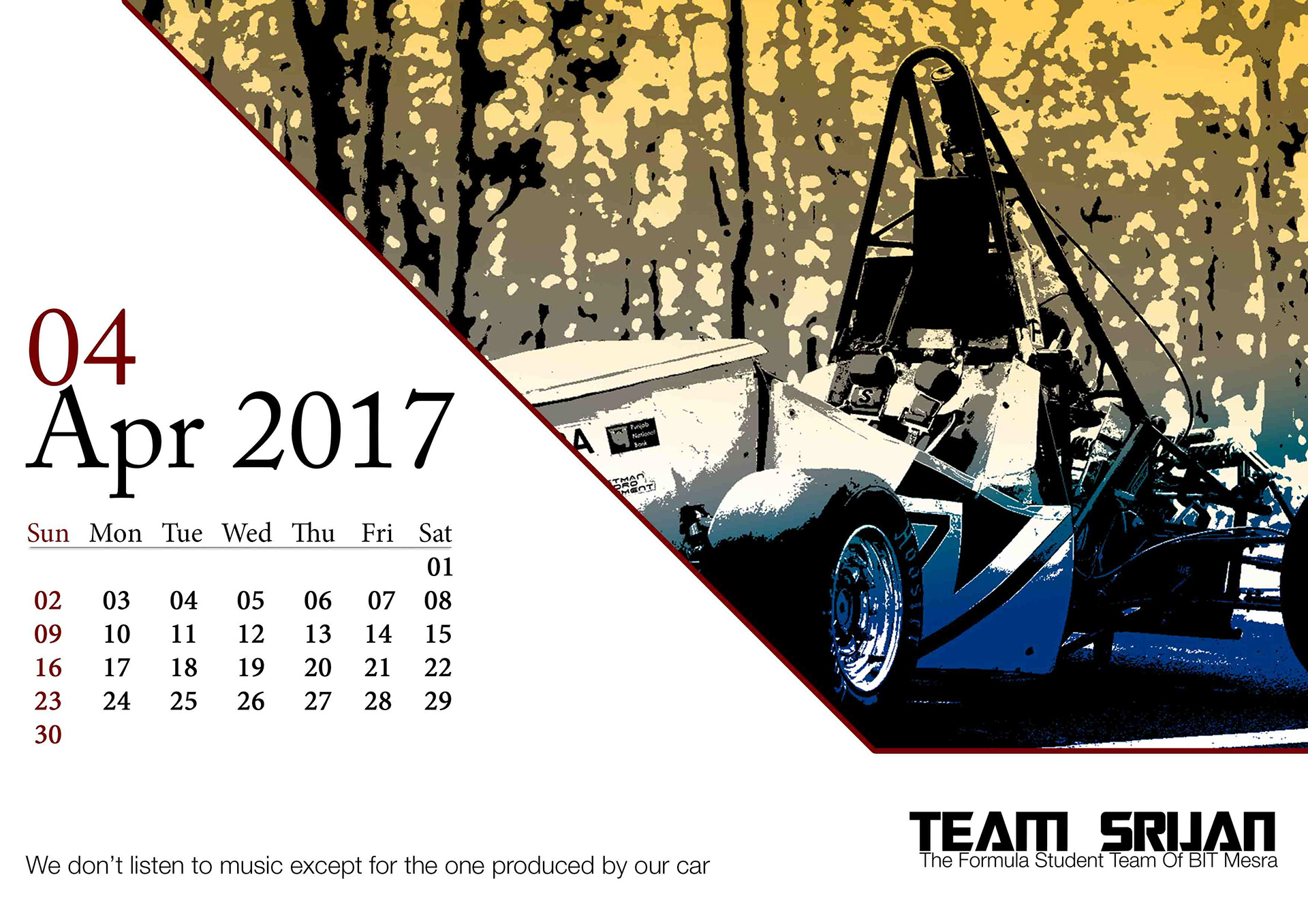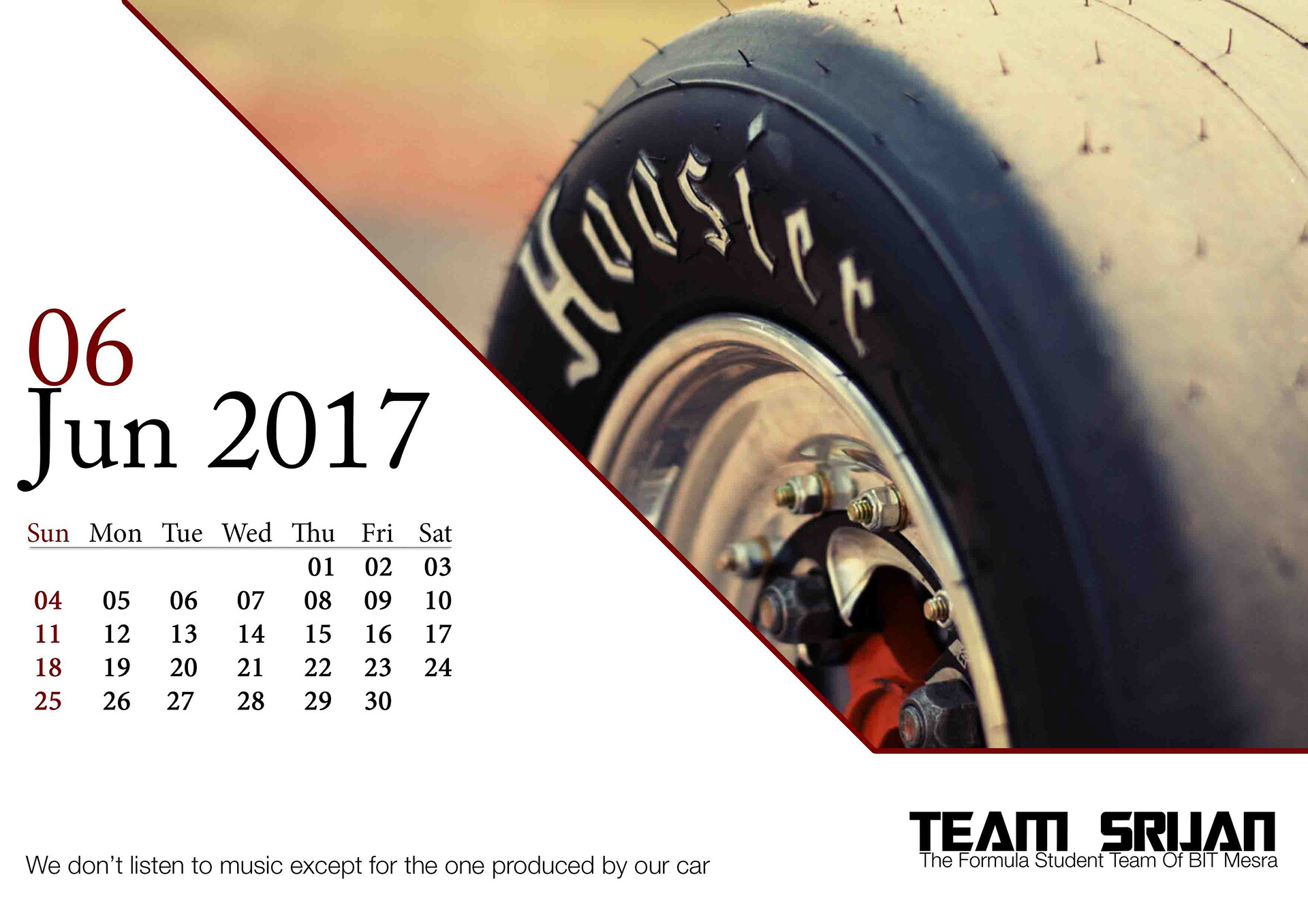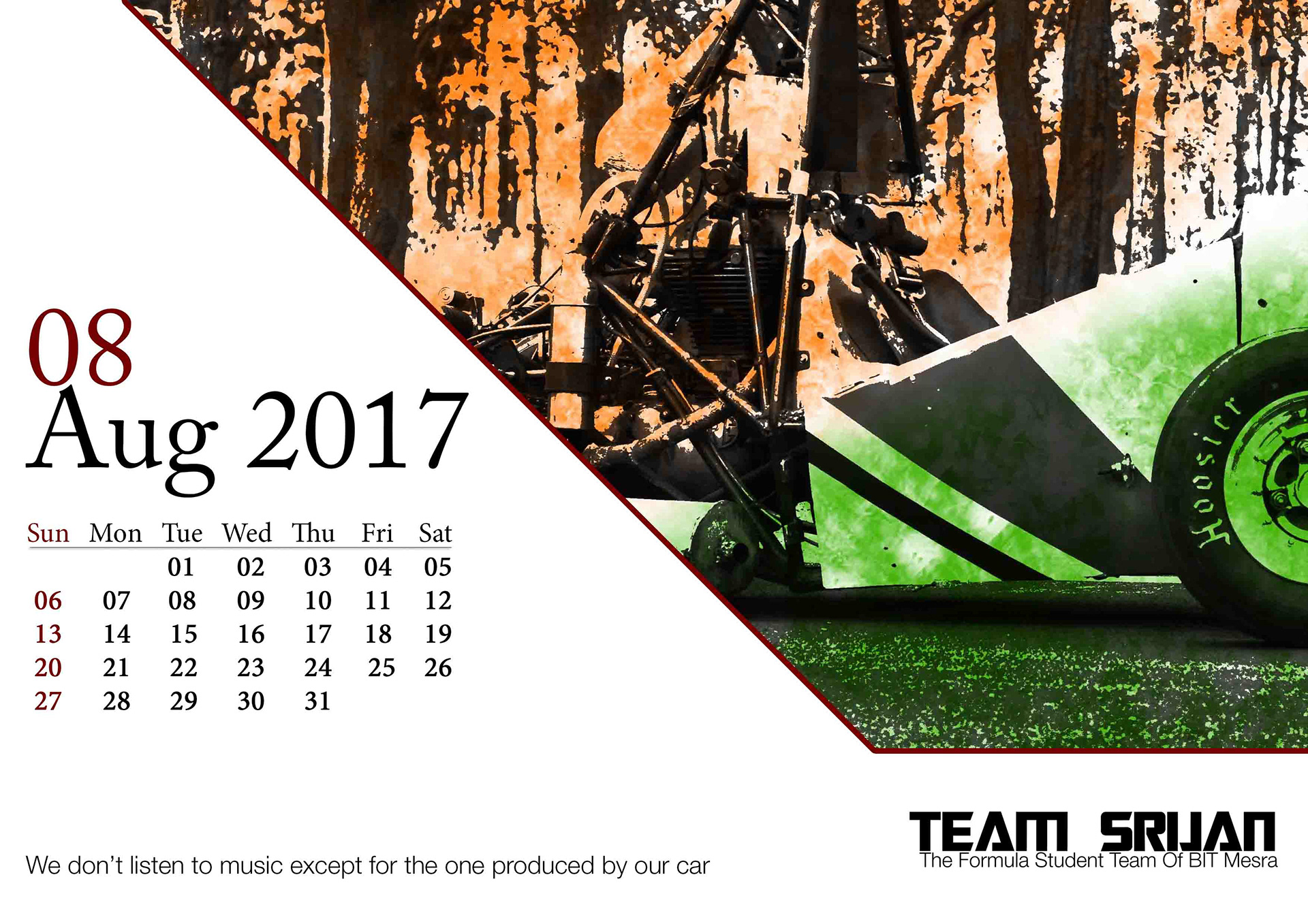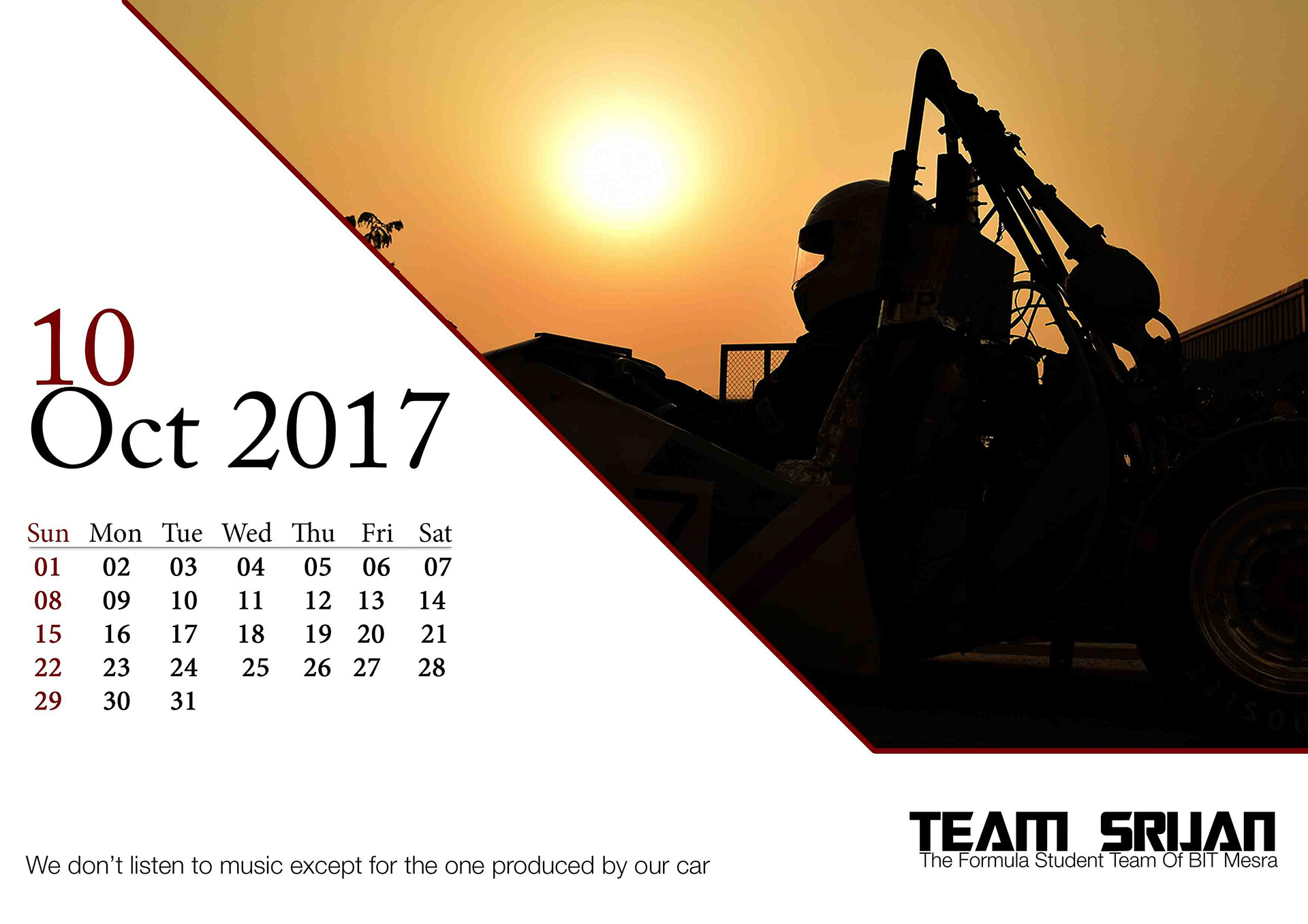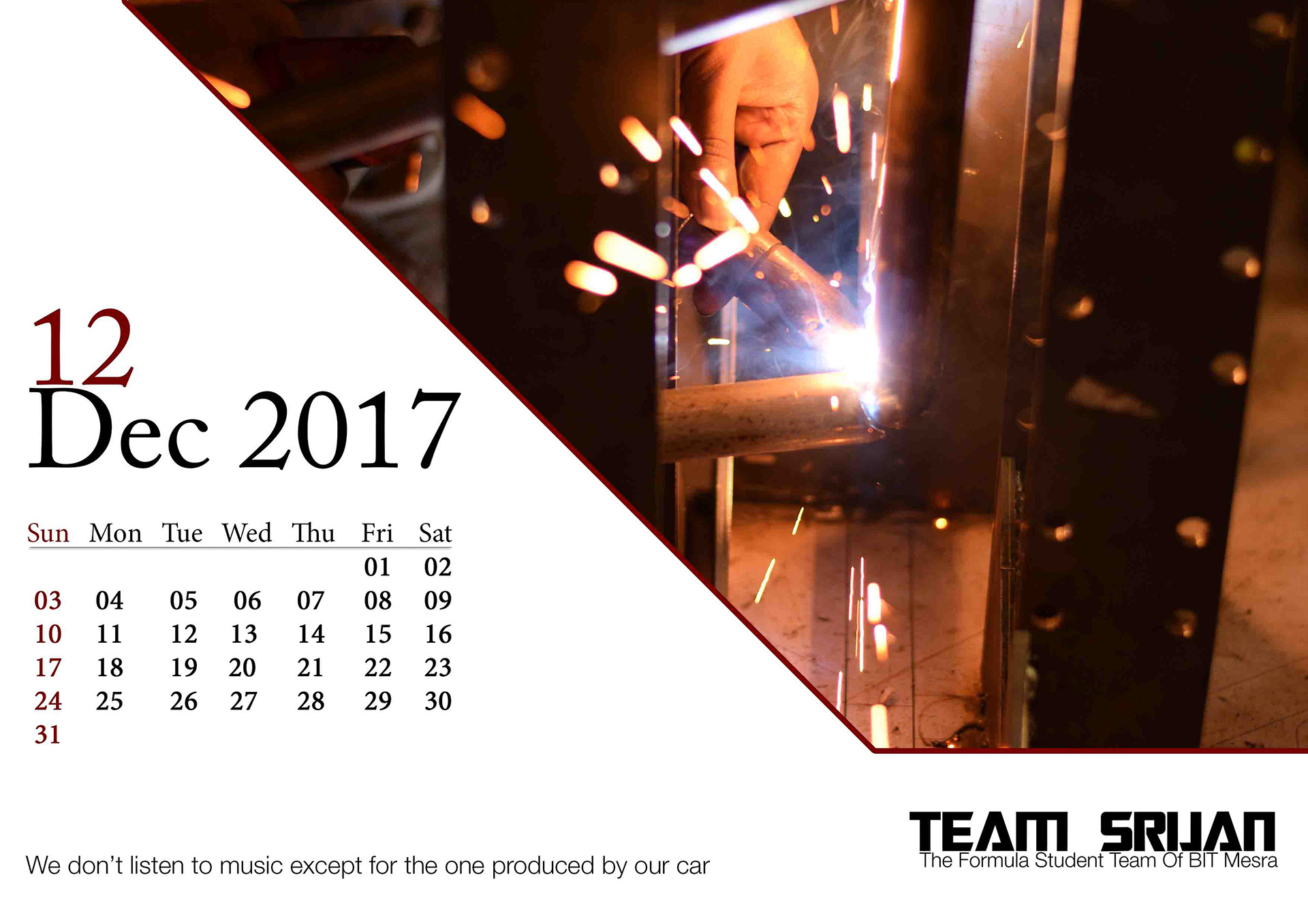 Posts to promote the team's presence online, all designed to be eye-catching and engaging.​​​​​​​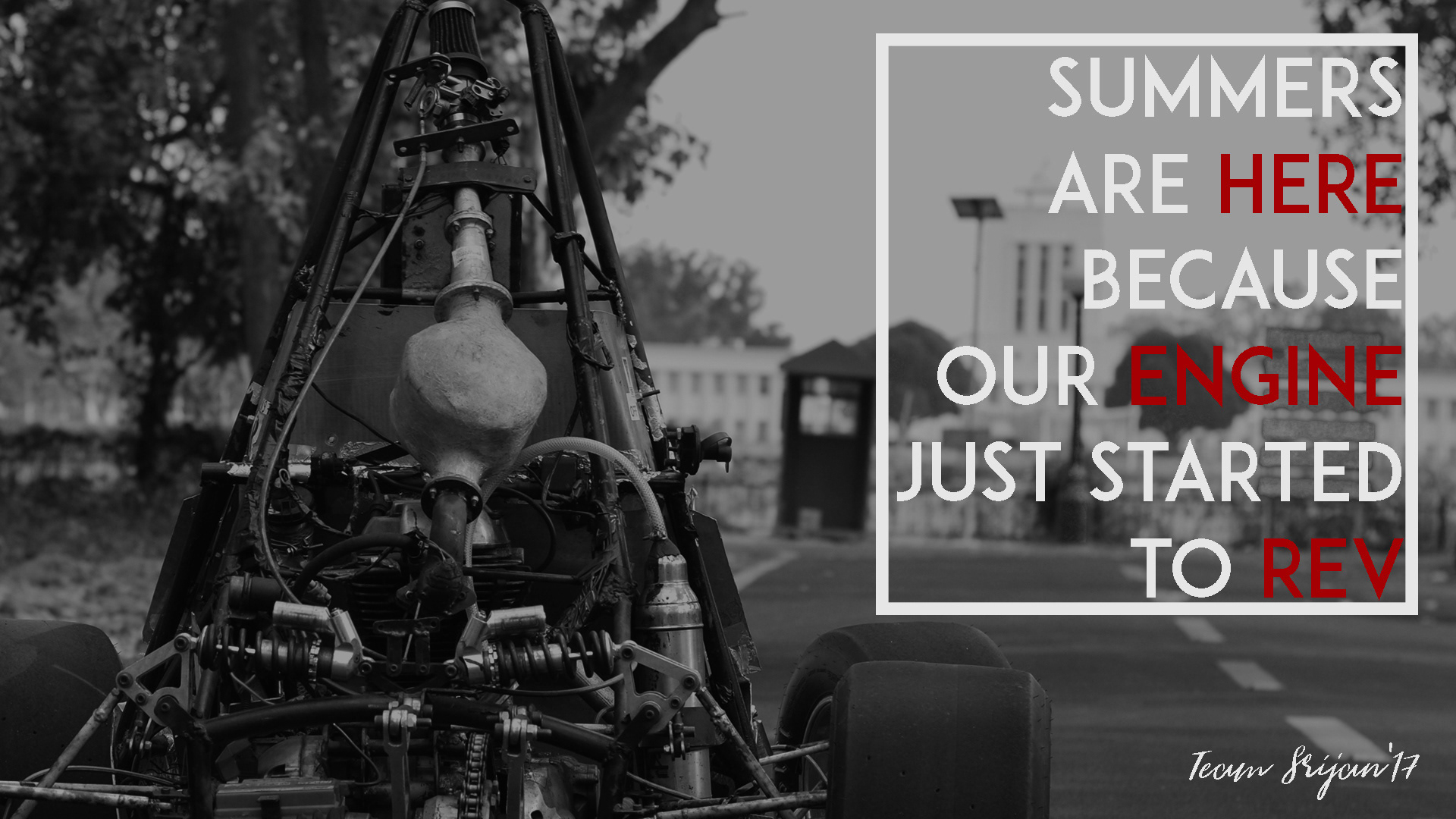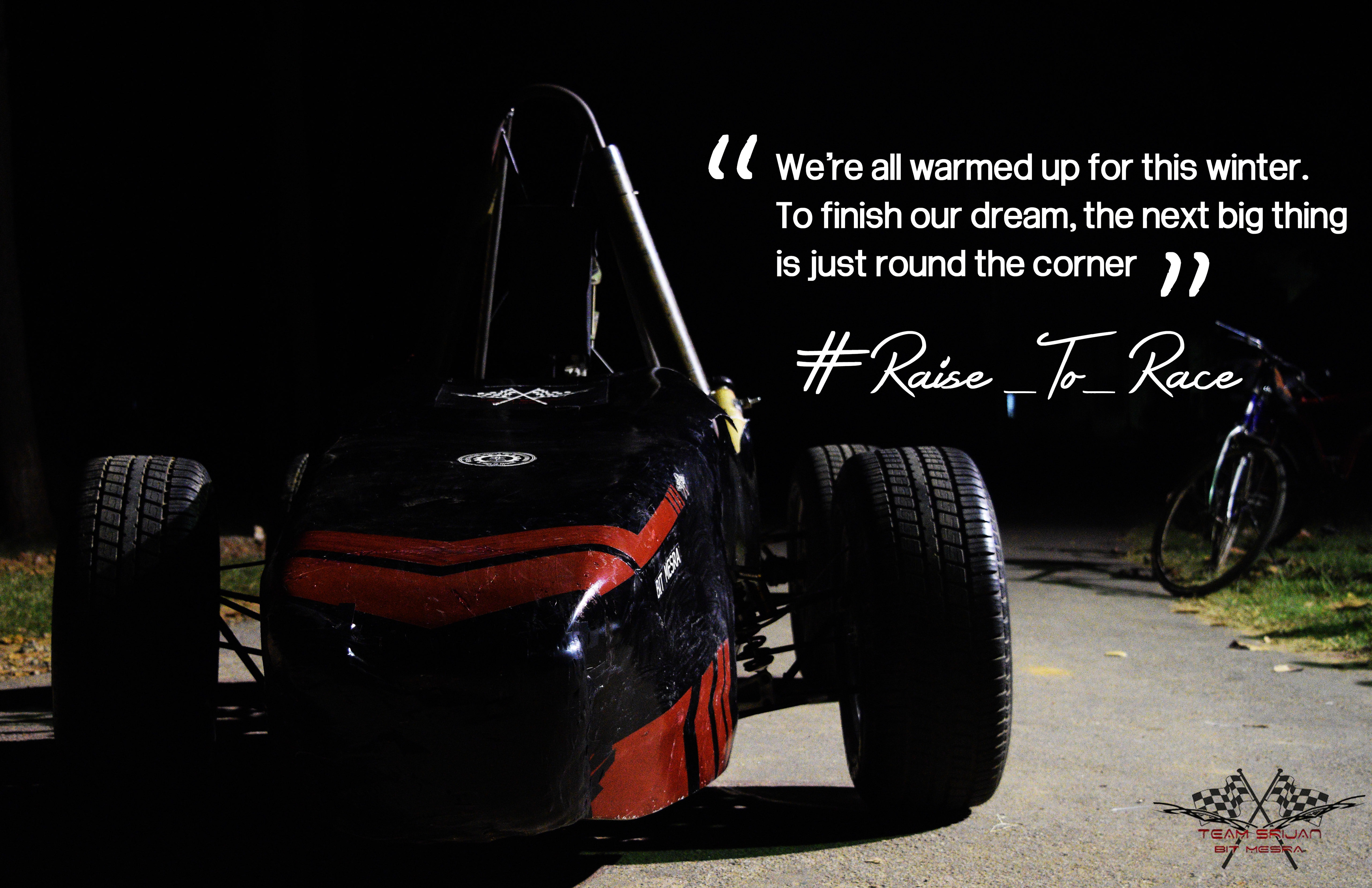 Our monthly newsletter made for our supportive sponsors and followers. It was designed in a way that the readers attention first goes to the essentials before they decide to take a closer look.​​​​​​​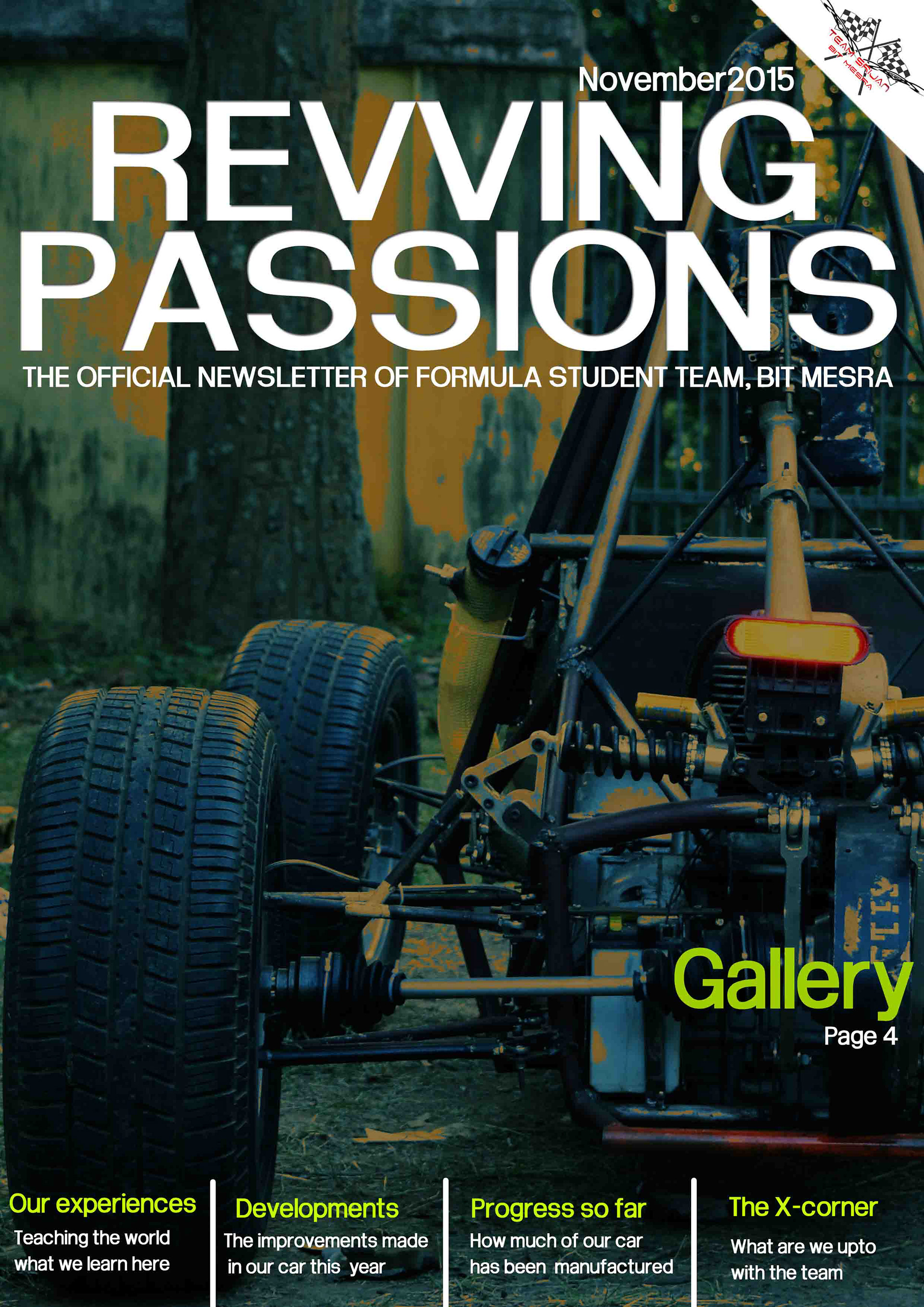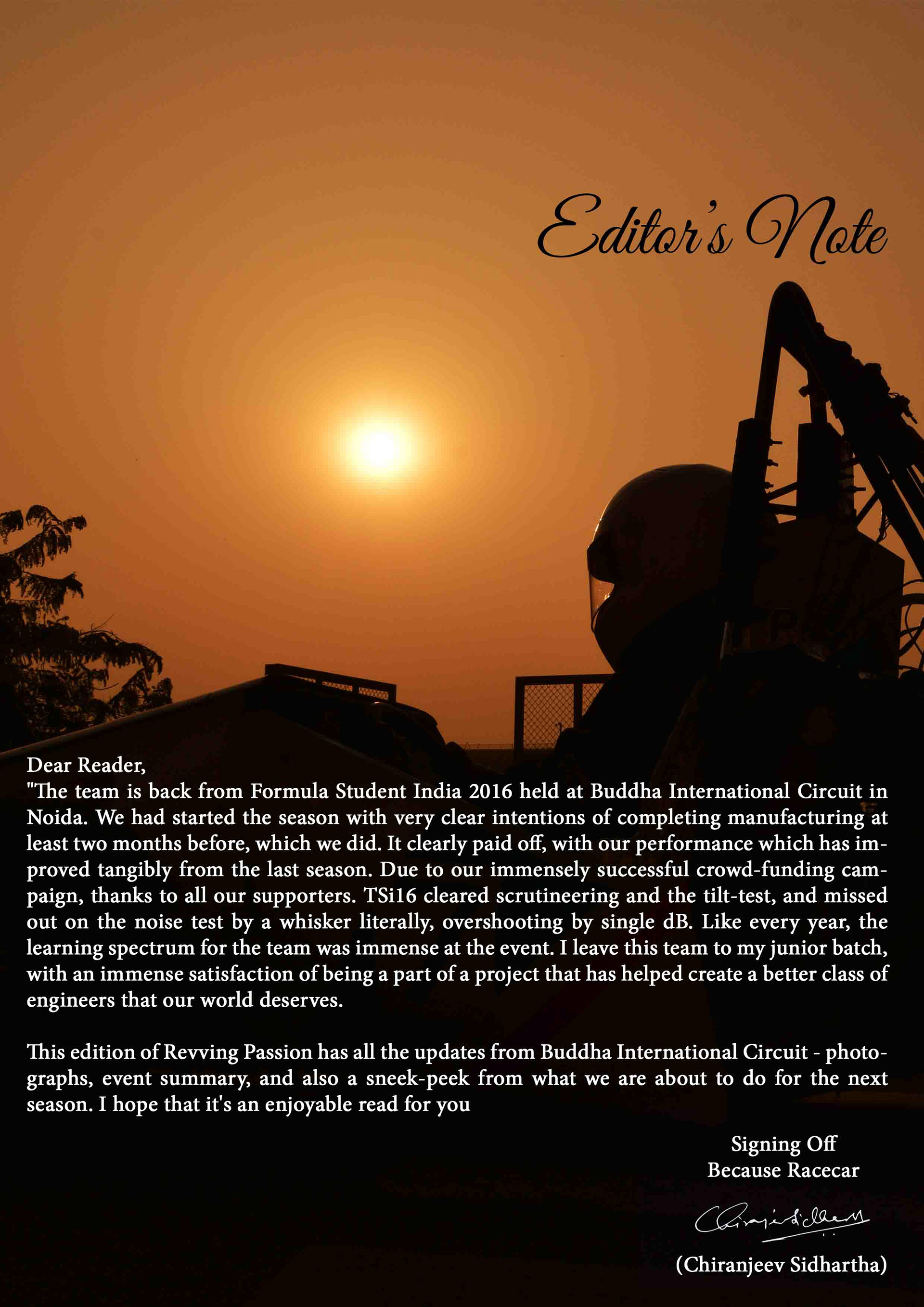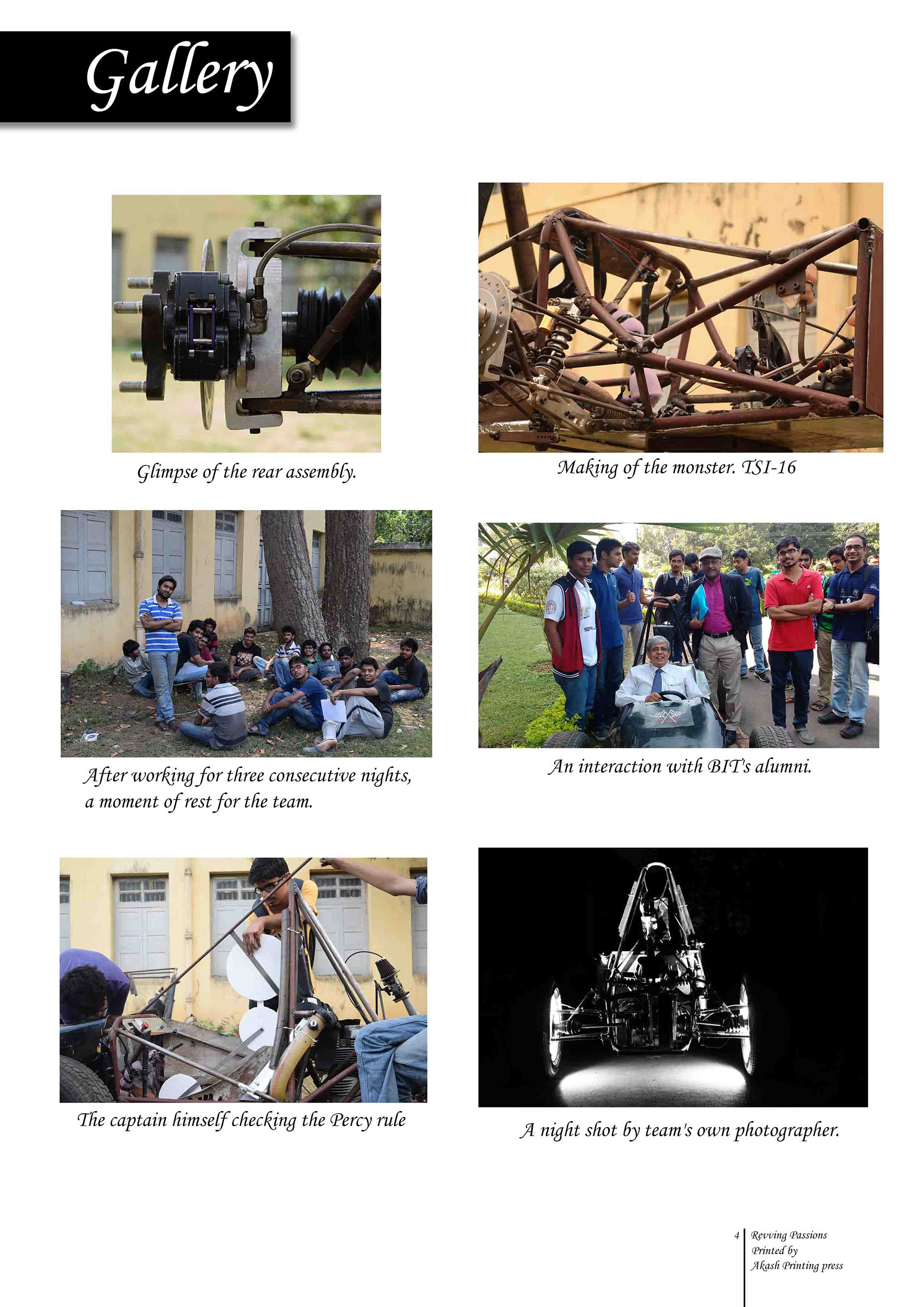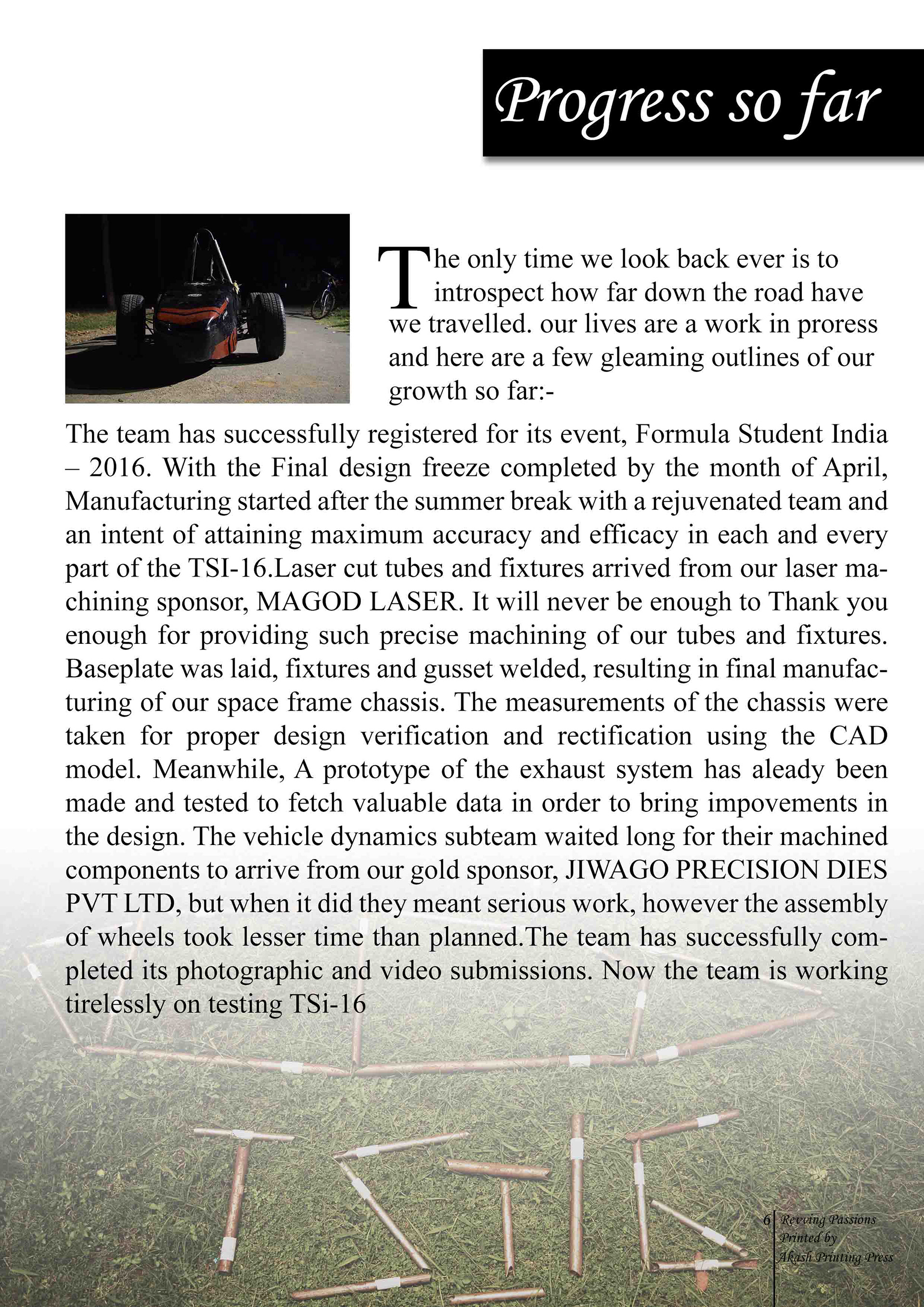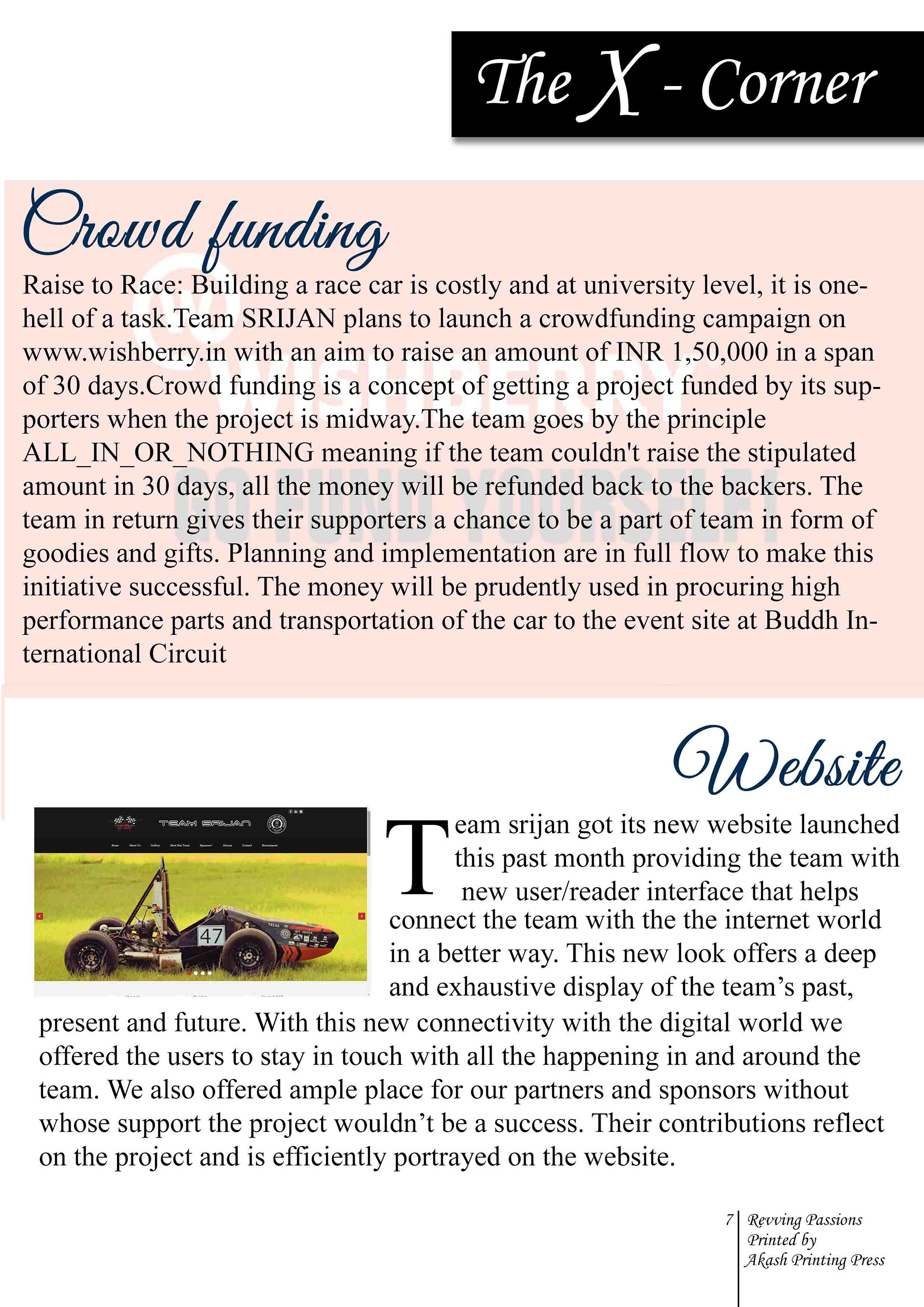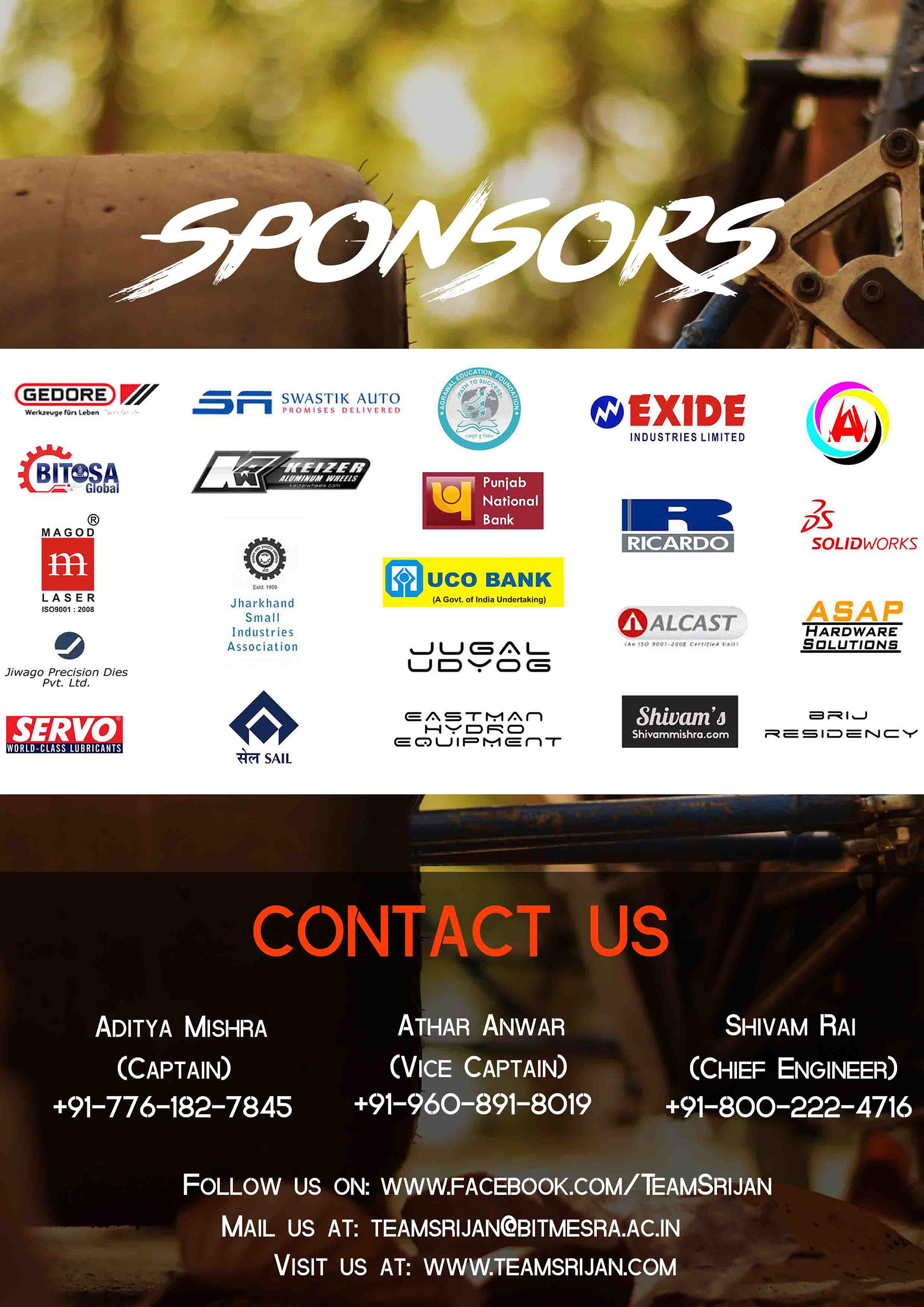 A trifold brochure for the sponsors with overview of the team and the car along with its specs, designed with a minimalist experience in mind.​​​​​​​